The family caravanning industry in Australia
Ask any Australian to describe an iconic childhood experience and it is highly likely they will mention camping over the summer school holidays with the extended family.
In 2013, there were 10 million caravanners in Australia, each staying an average of 4.2 nights per stay.  Half of those visitors are between 30-54 years old and one quarter were aged 54+. The majority of them will also own a 4×4 to tow their caravans.
In fact, the latest caravanning statistics show that caravanners are the biggest domestic spenders with an average spend of $700 per week.
According to a report commissioned by the Caravan Industry Association of Australia, the young family market will be one of the largest and fastest growing over the next ten years
When you have a young family, a caravanning weekend or holiday is so practical as you have a mini version of your house is with you at all times, which includes the creature comfort of homes.
Families also tend to prefer self-contained vehicles (with toilet, shower, grey water tank) which will allow them to save on accommodation fees by using lower cost options such as National Parks and/or rest areas provided by RV friendly towns.
Essential features of family caravans and bunk caravans
Whilst every family has different requirements when it comes to purchasing a suitable family caravan, here are the features you may to consider when you are in the market for a family van
absolute value for money and good resale value
a lot of cupboard and drawer space
well equipped kitchen (microwave, oven, large bench space, 4 burner stove)
strong air conditioning capable of cooling down 4 to 5 bodies
spacious lounge area (L shaped or club lounge preferred by families)
room to move
TV that can swing around from one side to the other
privacy screens to separate the 2 sleeping areas
creature comforts
large, two door fridge freezer (we have 180L and live in our van full time)
Separate wc and shower (vs combined) – most of the young families we have talked to recommend the separate wc and shower option to avoid having to wipe down the bathroom every time someone has a shower
room for a washing machine (or portable one) as doing your washing using the machines provided at the park isn't practical nor cost effective in the long run
double or triple bunks (we hear the triple bunks have better resale value)
window in each bunk
12v outlets and lights in the kids area to charge entertainment devices such as iPads and tablets
solar panel and large water tanks for free camping
big awning for shade and play
annexe
Whilst new caravan manufacturer keep on popping up all the time, they also disappear very quickly. If you are investing over 50,000 dollars in a family van you need to make sure you buy from a reputable brand with dealers and service agents around Australia.
A word about weight
The weight and total carrying capacity of the caravan can also be a deciding factor. Many familes cannot afford to upgrade their tow vehicle. Others may be travelling for longer periods of time and carry a lot of additional equipment such as as bikes, tinnie, kayaks etc.
Weight was extremely important to our family when we purchased our Coromal Elements B696 family van in 2013 – our car could tow a maximum of 2.3 ton so we needed a van that was under 2 ton empty (tare as they call it) to have about 300kg for all our gear (this includes 2 full water tanks). The Coromal was one of the only 'aluminium frame' model (thus lighter) available on the market.
Since then we have upgraded the tow vehicle as well as the van payload (carrying capacity of our van) and now have about 700kg to play with.
Also note that many large, true off road vans (e.g. Kedron, Sunland) can weigh over 3 ton which doesn't leave much room for equipment when you take into consideration that the maximum towing limit of a Toyota Landcruiser, Nissan Patrol is 3.5 ton. Attention needs to also be paid to the tow ball weight: some vehicle manufacturer's towing capacity is reduced depending on the amount of weight that is on the tow ball. This is not the case for the 2014 200 series Toyota Landcruiser we have.
Review of family caravan models in Australia
So if you are searching for a family caravan, you can either try and twist google's arm using clever search techniques or start here, with our list of the different manufacturers and links to their family-friendly models.
Note that we have focused on caravan models that have bunks and shower/toilet (separate or combined).
Listings in alphabetical order.

Avan caravans
According to their website, for over 20 years, Avan has revolutionised the RV industry (we believe they may be referring to the very popular Avan Aliner with the A framed roofline). Avan's family caravan model is the Ashlee
http://www.avan.com.au/our-range/hard-tops/ashlee
---

Avida caravans
Avida has been winning awards since 1986 and currently has 2 caravans that are family friendly, with bunks. They are the Sapphire https://www.avidarv.com.au/caravans/sapphire and the Topaz https://www.avidarv.com.au/caravans/topaz
---

Billabong custom caravans
Billabong manufactures custom caravans . The family models of Billabong caravans are the Wanderer 21.6 and Wanderer 24'.
http://www.billabongcaravans.com/Our-Caravans
---

Bushmaster caravans
Bushmaster caravans specialise in building off road vans. Their family van is the 23"6 Bushmaster family van
http://bushmastercaravans.com.au/?page_id=760
---

Concept caravans
The Icon is their family pop-top model http://www.conceptcaravans.com.au/our-caravan-range/details/3/icon-pt.html and the Icon Blitz is their caravan familymodel: http://www.conceptcaravans.com.au/our-caravan-range/details/5/blitz.html
---

Coromal caravans
Coromal offer a number of different options when it comes to family caravans. We have the Coromal elements B696 triple bunk model which we are very happy with.
The Coromal family models are the Appeal, Element and Lifestyle.
http://www.coromal.com.au/caravans/
---

Crusader caravans
Crusader is also a well known brand when it comes to family vans – we have seen many of their bunk vans on the road. Their family caravan is called the Family Getabout. They come in different sizes from 19'6 to 23.6 feet.
http://www.crusadercaravans.com.au/familygetaboutRange.html
---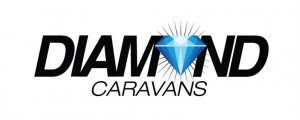 Diamond caravans
Diamond caravans is a family owned and operated business (the owner actually buiDiamond caravan's family bunk model is the Radiant with comes with either 2 or 3 bunk beds.
http://diamondcaravans.com.au/about-us.php
---

Galaxy caravans
Whilst Galaxy caravans have a 'family caravans' section on their website, there is no pictures, layouts, specifications for us to review. Their shower/toilet family model is the Galaxy Jupiter.
http://www.galaxycaravans.com.au/family-range.aspx
---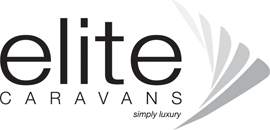 Elite caravans
Elite caravans seem to offer the bells and whistles when it comes to self contained caravans suited to families. Their latest model is the Hume family bunk series 2 at 23 foot and there are plenty of pictures on their website http://www.elitecaravans.com.au/caravan-models.php?m=42. There is also a Hume bunk series 3 with bunks: http://www.elitecaravans.com.au/caravan-models.php?m=80.
---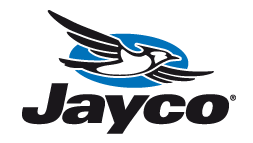 Jayco caravans
Jayco's starcraft's range comes with a bunks option: http://www.jayco.com.au/range/caravans/the-starcraft/
The Expanda range is also suited to families: http://www.jayco.com.au/range/expanda/
---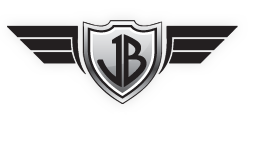 JB caravans
JB Caravan specialises in building and selling luxury caravans at an affordable price. We actually visited their dealership north of Brisbane when looking for a van ourselves and were extremely impressed by the knowledge of the owner of the dealership as well as all the production process of the JB Caravans.
JB Caravans offer a family caravan model called the Dreamliner 22' bunk.
http://www.jbcaravans.com.au/our-caravans/dreamline/dreamline-08-22-bunk/
---

Kingdom caravans
The Endeavour, Medallion and the Trimuph models are the family models from Kingdom caravans.
Whilst their website is having issues with broken links, you will be able to access the different pages on www.kingdomcaravans.com.au and hovering over the family vans menu (a drop down menu will appear). We couldn't find any information with regards to the trading history of Kingdom caravan, both online or on their website.
http://www.kingdomcaravans.com.au/
---

Lotus caravans
Lotus focuses on off road caravans and has been building vans since 2004. Their website states they build 300-400 caravans per year. Lotus' family van is the Freelander model in the 22" size.
http://www.lotuscaravans.com.au/range/freelander/
---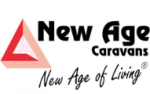 New Age caravans
The Big Red Bunk is New Age's most popular family model:  http://www.newagecaravans.com.au/range/21ft-big-red-bunk/ .  There is also a 16' Bilby Bunk Combo model http://www.newagecaravans.com.au/range/16ft-bilby-bunk/ as well as a 19' Manta Ray bunk combo http://www.newagecaravans.com.au/range/19ft-manta-ray-bunk-combo/
---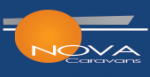 Nova cavarans
Nova's family caravan range is called the 'family escape'. They have conveniently compared all layouts on one same page which makes it nice and easy.
http://novacaravans.com.au/products/family-escape/family-escape-layouts
---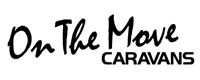 On the Move
On the Move caravans have a focus on quality and style. Whist their website holds a lot of information, it is a little on the old-school side and very hard to navigate. However, we found that almost every model in their range can be built as a family van.
Their bunk models range from the on road Infinity http://www.onthemovecaravans.com.au/infinity.html, semi off road family van called Storm http://www.onthemovecaravans.com.au/storm.html, the full off road Traxx http://www.onthemovecaravans.com.au/traxx.html, to the full off road Grenade http://www.onthemovecaravans.com.au/grenade.html.
---

Paramount caravans
Paramounts lists their Duet model as their family friendly caravan.
http://www.paramountcaravans.com.au/range/duet/
---

Regal caravans
Regal's family model is called the Commander Family. It is 23" and is custom built.
http://www.regalcaravans.com.au/our-caravans/commander-family
---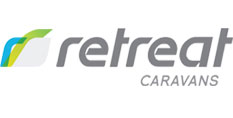 Retreat caravans
Retreat caravans offer flexibility to tailor their caravans to your specifications. They are an Australian owned and operated company. Their family bunk model is the well known Daydream. Their website lists 8 different layouts.
http://www.retreatcaravans.com.au/daydream-product
---

Roadstar caravans
Whilst Roadstar don't list family caravans on their website as such, there are some models that have family layouts. They are the Voyager, Daintree and Vacationer.
---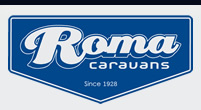 Roma caravans
Roma is the longest established caravan manufacturer in Australia (since 1928!). Whilst there is no mention on their website about family caravans at all, we know for a fact that they make them as we have met a family travelling Australia with a brand new, custom built Roma bunk van! We hear Roma caravans is a very reputable brand but would love to be able to view their work online.
http://www.romacaravans.com.au/
---

Royal Flair caravans
Royal Flair has been established since 1975 and currently have 3 generations working in the company.  Royal flair says their family caravans offer the best bang for your buck.
The Family Flair is the family caravan model from Royal Flair. They mention it is an award-winning model but we couldn't find any reference to 'the' award. A few different layouts are available.
http://www.royalflair.com.au/family-flair.php.
---

Supreme caravans
Supreme is a family owned caravan manufacturer that has been involved with the industry for 20 years. Their website showcases different models with numerous layouts. Whilst we couldn't search for 'family caravans' we reviewed all layouts and found that the Basecamp, Touer, Spirit, Spirit signature and Territory range offer family bunk bed caravans.
http://www.supremecaravans.com.au/caravans/
---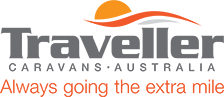 Traveller caravans
Traveller Caravans have been creating caravans since 1984. They focus on going the extra mile and delivering unsurpassed chassis and body strength. Whilst there are no specific layouts or models listed on their van, we did find a reference to family and bunk vans.
http://travellercaravans.com.au
---

Universal caravans
Universal caravans specialise in luxury caravans that slide out. They are the guys who gifted a brand new custom built family bunk caravan (with 2 slideouts) to the Chittleborough family, after the wife of the owner saw a story about them on Current Affair. We caught up with Dave and Karen Chittleborough on many occasions during our travels. They have of course showed us through their stunning Backdraft family van and still cannot believe the kindness of the owners of Universal towards them. So thumbs up to Universal and we definitely recommend you check out their vans.
http://www.universalcaravans.com.au
---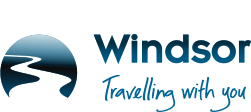 Windsor caravans
Windsor's bunk model is called the Genesis.
http://www.windsorcaravans.com.au/our-range/genesis/
---

Winniebago caravans
Winniebago's family caravan is the Minnie 2406.  The Winniebago caravan seem very new (i.e. lack of pictures on the website) but we love the layout of the Minnie.
http://www.gowinnebago.com.au/caravans/minnie-2406aus.aspx
Lotus focuses on off road caravans and has been building vans since 2004. Their website states they build 300-400 caravans per year. Lotus' family van is the Freelander model in the 22" size.
http://www.lotuscaravans.com.au/range/freelander/
---
Do you know another brand of caravans that offers family vans with shower/toilet? Please contact us using the comments or the
contact form
so that we can update this listing.
Disclaimer: this review of family caravans is purely based on This Is Our Australia's research and is our own opinion. These are not paid listings.