Whilst you may wonder what Griffith University has to do with travelling Australia, they are indeed one of our trip sponsor!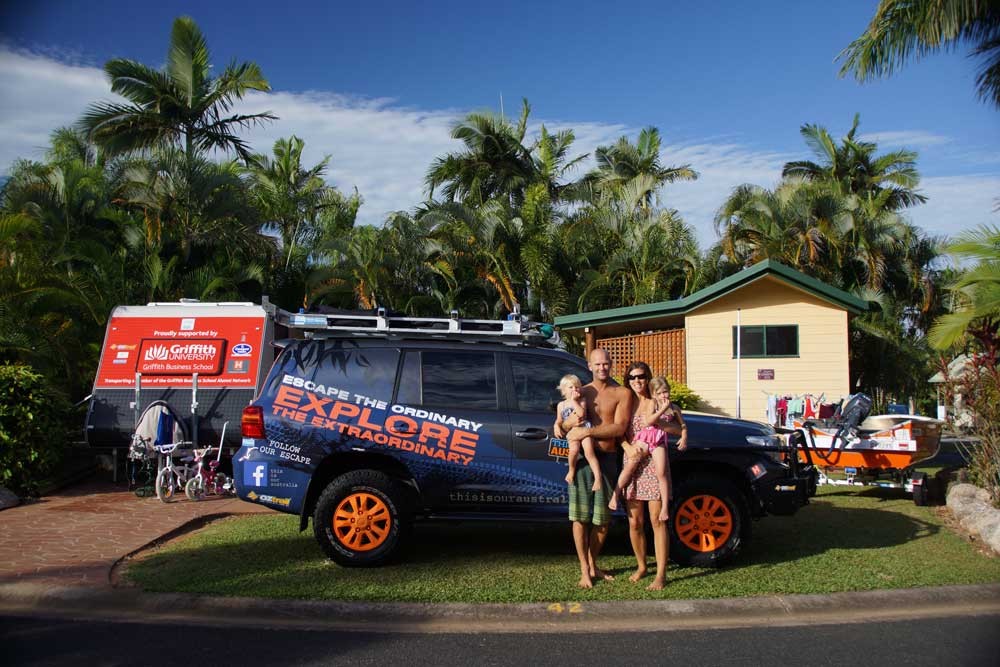 You can't really miss the big red banner at the front of our van!
Fab completed her Masters in Tourism and Hospitality Management at Griffith University on the Gold Coast over 10 years ago and has kept in close contact with the university ever since. Griffith's Business School is very proactive with Tourism and has been behind This Is Our Australia from the get go. They understand the importance of Tourism to the economy and have provided us with a brand new iPad to be able to better share all the great hidden gems we find along the way.
Griffith Uni has campuses in Queensland (Gold Coast, Brisbane and Logan). Check our their department of Tourism page here.