Did you know that, every year, us Aussies only use 3 out of our 4 weeks holiday? Expedia reports that it is the cost of holidays, the difficulty in coordinating with family and friends and the desire to save that week for later that stops Australian employees from taking that valuable time off.
However, new research confirms that going on holiday not only makes you feel good while you are away  but that health benefits last for months after the holiday.
Through our blog, our collection and sharing of authentic local stories and our social media channels, Project This Is Australia promises to inspire you to get up, walk through your front door and explore the great outdoors. Even if it is for a short stroll on the beach, a walk in the park or a few hours on a stand up paddle board.  It will get your endorphins going, give you energy and… simply  make you happy.
About us
In May 2014, Warrick & Fabienne Wintle are packing up their 2 daughters, the LandCruiser and their caravan set off on an adventure of a lifetime around Terra Australis. Their objective? To collect and share stories, images and videos of the extraordinary destinations that make our country such an amazing place. Early on in their adventure they were followed on social media by Mackay-family Pedr, Mel and Chloe Francis who, within months decided to sell their boat and buy a Coromal caravan to start their journey in 2016. 
This Is Our Australia's key objectives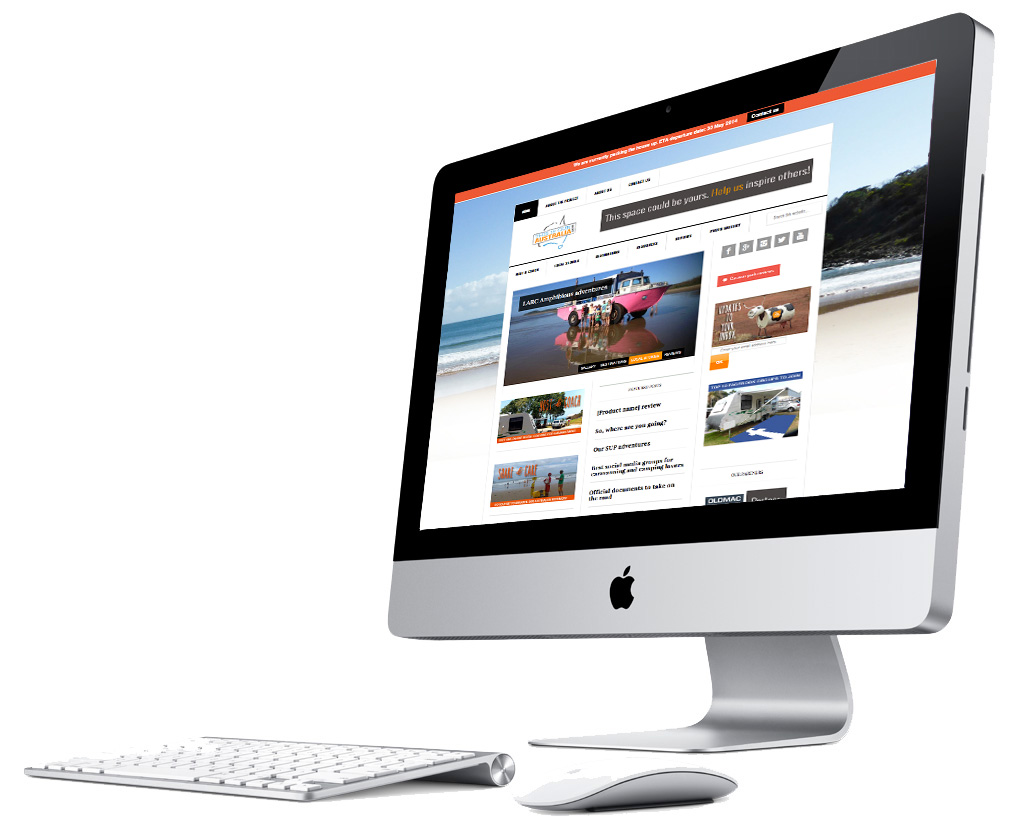 Project This is Our Australia has 4 key objectives. All activities will be showcased on our digital platform.
Inspire Australians to get up & discover their own backyard
Share travel stories, images and videos we capture with our online community
Share travel stories from Australians living the caravan & camping lifestyle dream
Upskill Australia's tourism businesses in digital productivity and marketing
Our gear
Connect with us

 www.ThisIsOurAustralia.com

 www.facebook.com/ThisIsOurAustralia

www.pinterest.com/OurAustralia

www.instagram.com/ThisIsOurAustralia
 www.youtube.com/swissfabs

 plus.google.com/ThisIsOurAustralia

 www.linkedin.com/in/fabiennewintle

 www.twitter.com/fabwintle
Phone: +61 405 063 580 & +61 477 27 27 74
Email: [email protected]