Trial Bay Gaol is located smack bang in the middle of a coastal area that is meant for adventure. It ticks all the boxes for us – waterfront campground with kangaroos and kookaburras as neighbours, kid and paddleboard friendly sheltered bay and stunning beaches you can drive your 4×4 on! If you are into adventure Trial Bay Gaol/South West Rocks is a fantastic place to scratch that itch.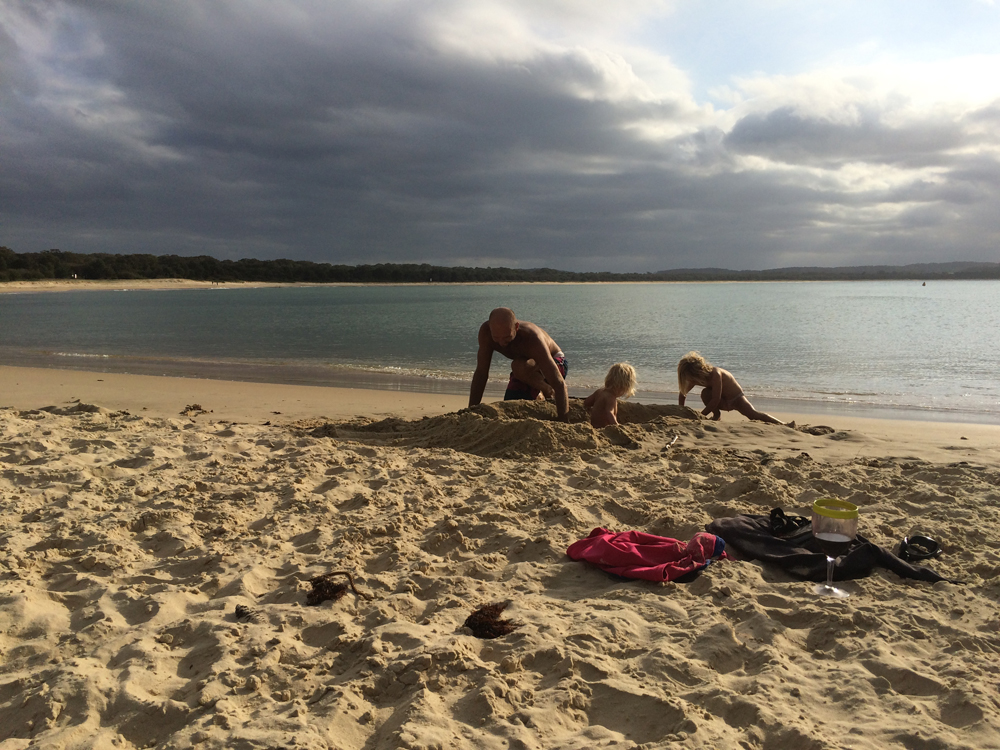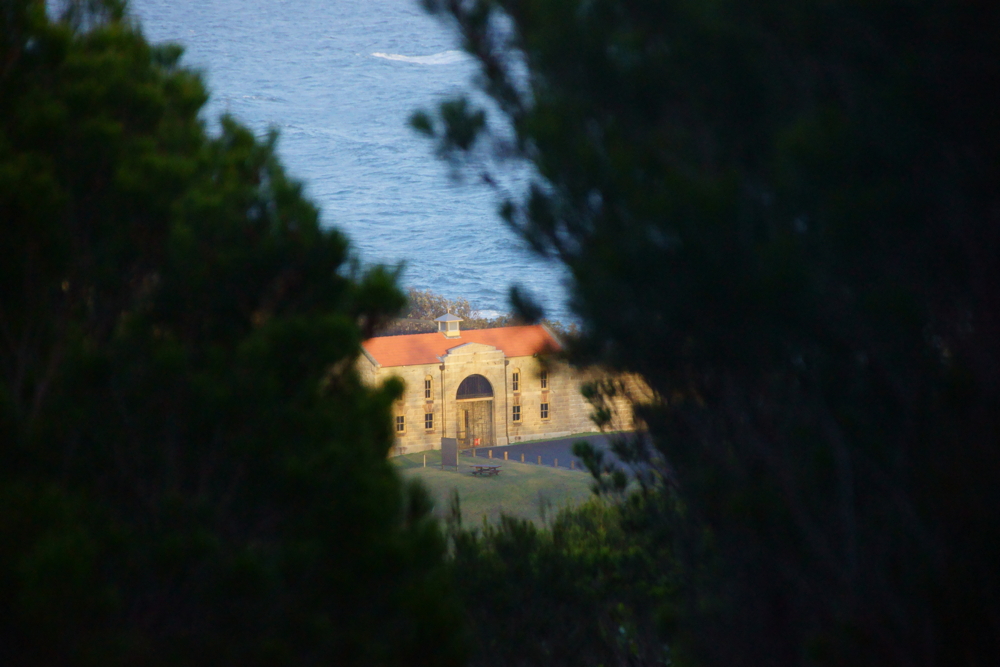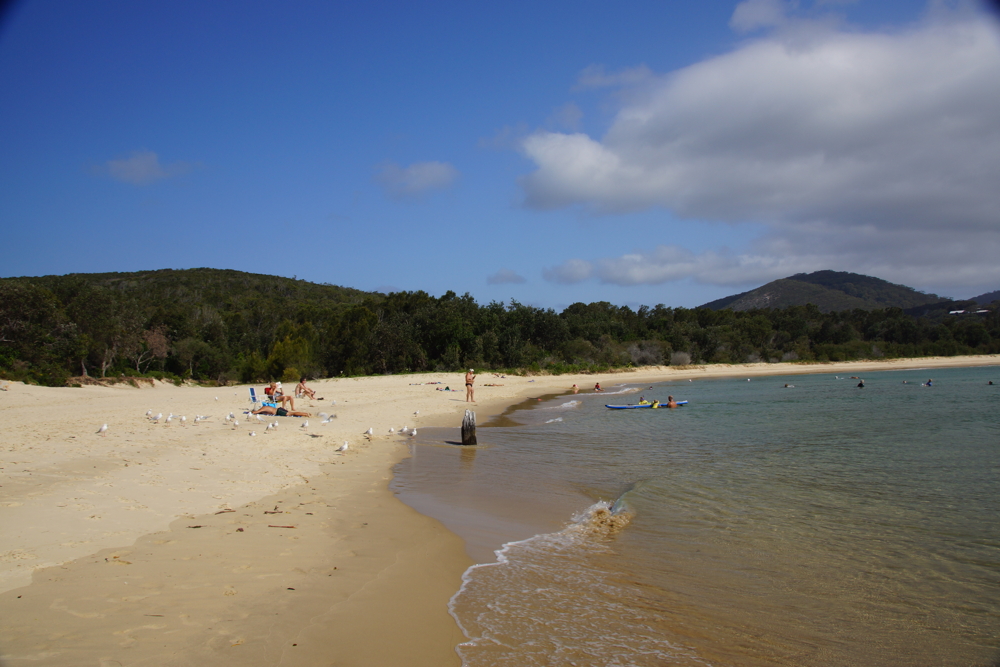 Trial Bay Gaol campground is located in Arakoon national park and is run by NSW National Parks and Wildlife (their office is in the Gaol, how cool!). If you think you will find a little patch of dirt to erect your tent and barely enough room to reverse, think again. This campground has all the bells and whistles: you will find powered sites large enough to accommodate a family caravan and a big rig and all the other options in between.
Sites are spacious meaning you don't feel like a sardine in a can and in the mornings and evenings the wildlife are out. Keep an eye on your sausages as the kookaburras have learnt they are a tasty treat, even while sizzling on your BBQ.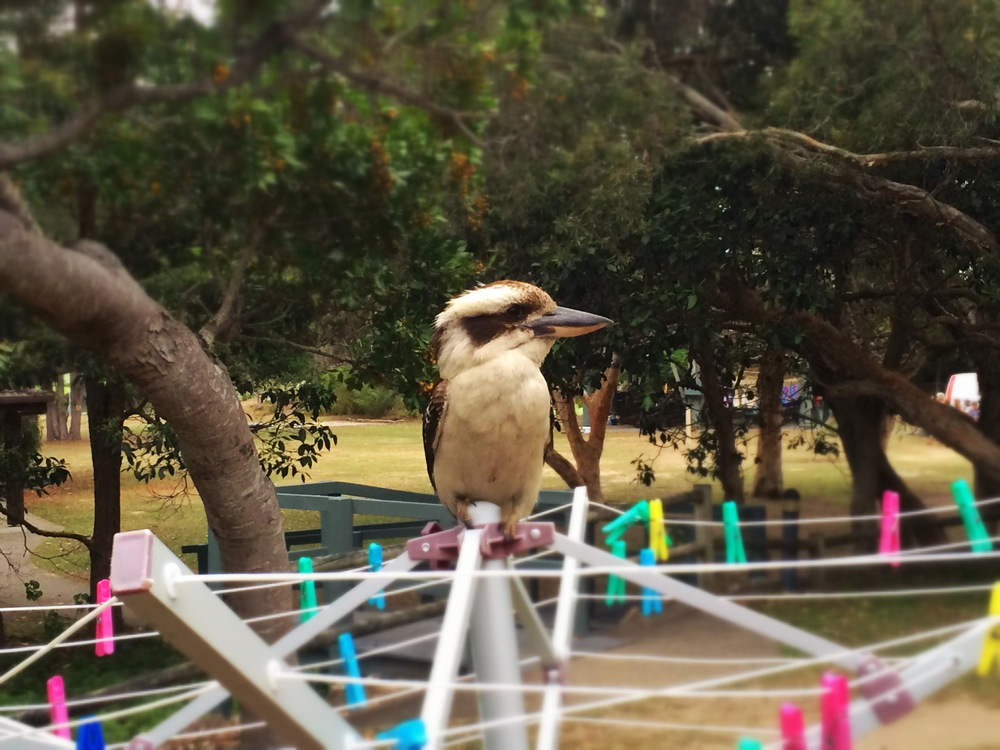 Morning and evenings, an abundance of Eastern Grey kangaroos including joeys hitching a ride with mum will pay you a visit.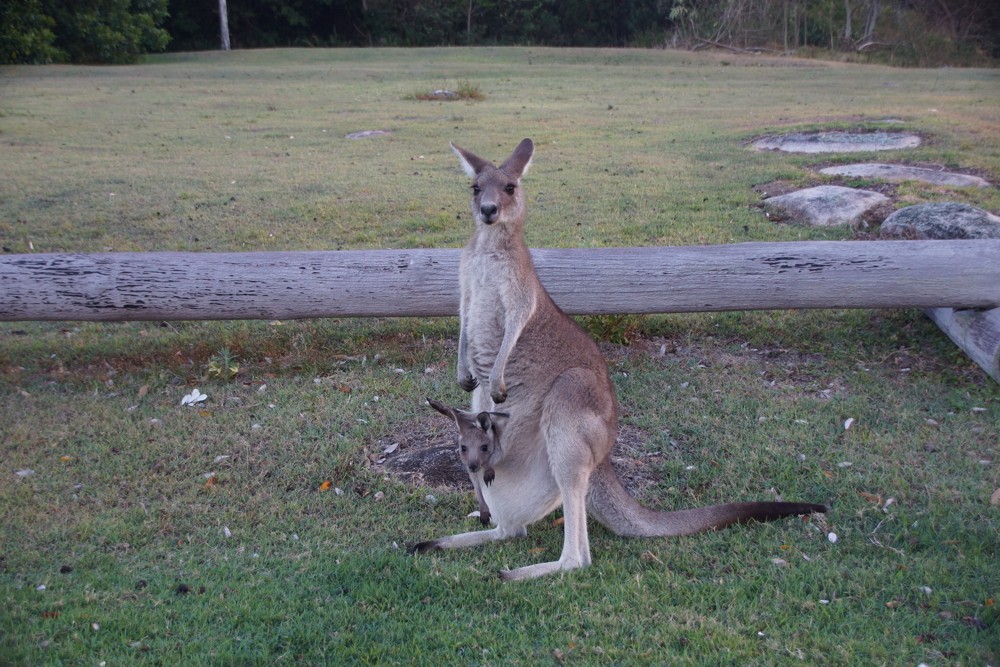 Here is a tid bit of the fun adventures we had when based in Arakoon.
Chillax in the bay
When you are travelling full time it's just nice to sit back and take a breath without contemplating the next move. The Trial Bay Gaol campground is located below the gaol, almost on the beach and has one of the most child-friendly and sheltered bays to play in.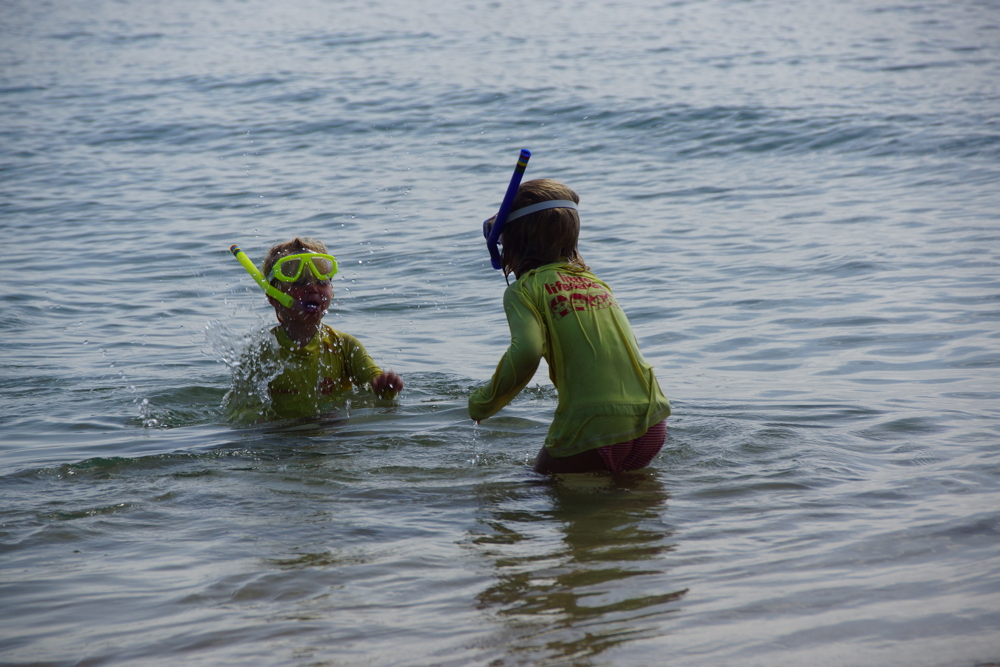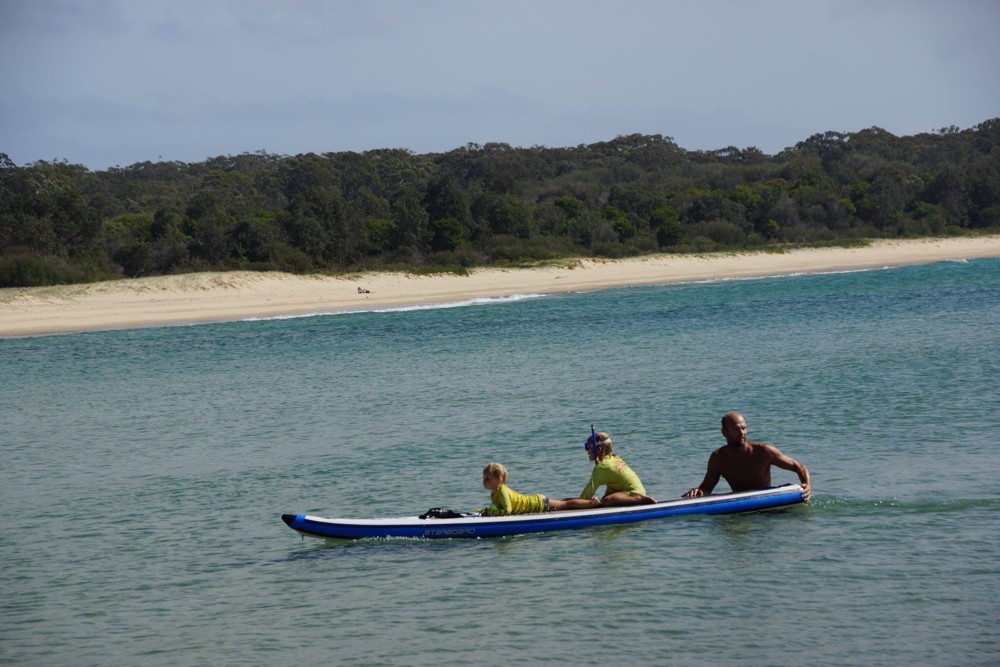 Take a wonder through South West Rocks in the afternoon, take a stroll along back creek, over the footbridge and let the clarity of the water take your breath away.  Don't forget to grab a delicious home made ice cream at Chillati! We have also heard that Back Creek in South West Rocks is famous for snorkelling so if you don't have a mask and snorkel stop by the chemist next to the pub who stocks all sizes.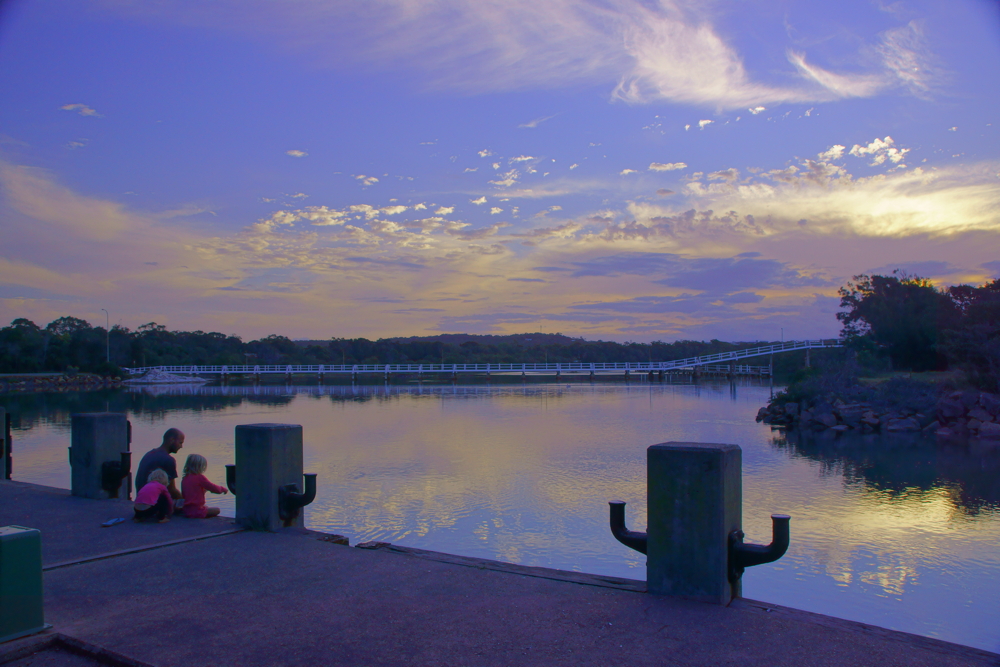 South West Rocks to Crescent Head, beachside.
Pack up the 4WD, your beach driving permit and head out for a day. Get on the beach at Arakoon, just south of the lighthouse and head towards the township of Hat Head. Scoot around the headland back onto the beach and it's a lovely drive down to Crescent Head. If you are heading to Crescent Head for the day, make sure you take your surf or SUP boards as the waves will be screaming your name. Don't miss the stroll to the big headland via Pebbly Beach.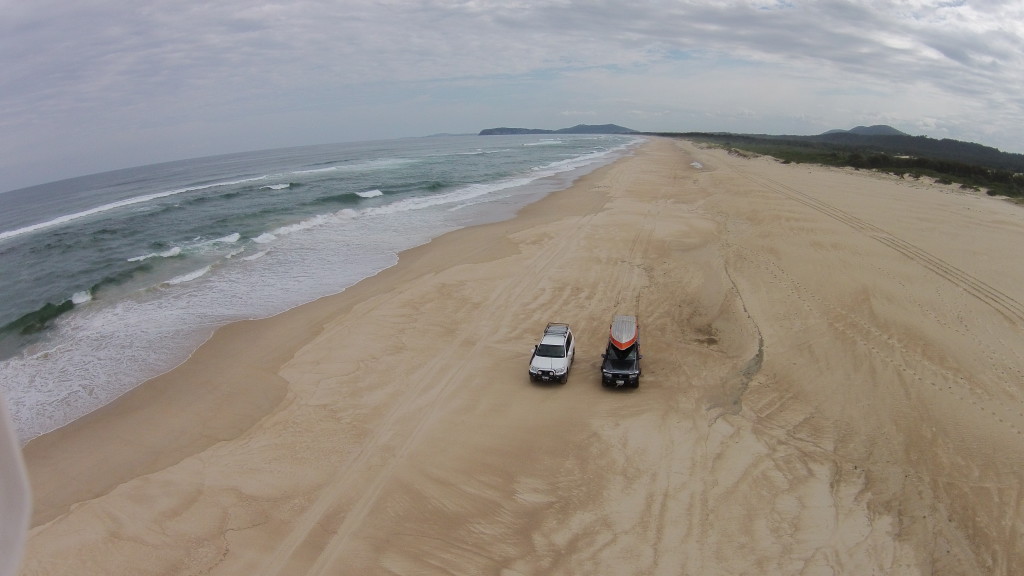 Visit the Gaol
While staying at Trial Bay make sure you set aside a couple hours to immerse yourself in history and visit the ruins of the restored Gaol. It was built by prisoners who were to also build the breakwater but the project eventually failed. If you are lucky you might even see a whale from the guard's tower. Read more about the Gaol here.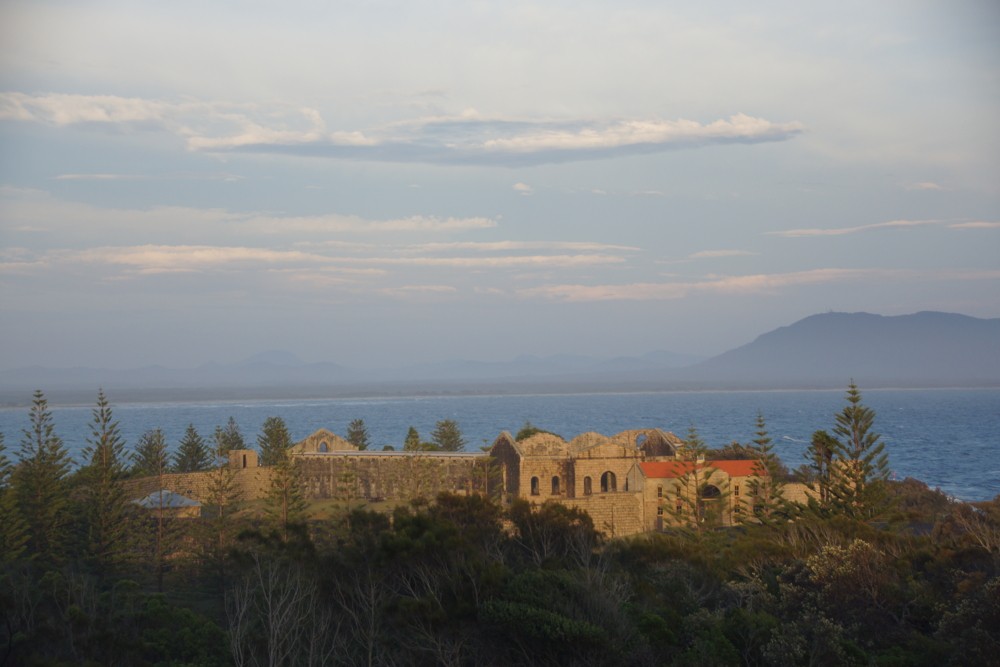 Visit the lighthouse
Just around the corner south of the campground lies the colonial Smoky Cape lighthouse. It's a breathtaking view north and south and you can only but imagine the necessity of the lighthouse during early settlement times.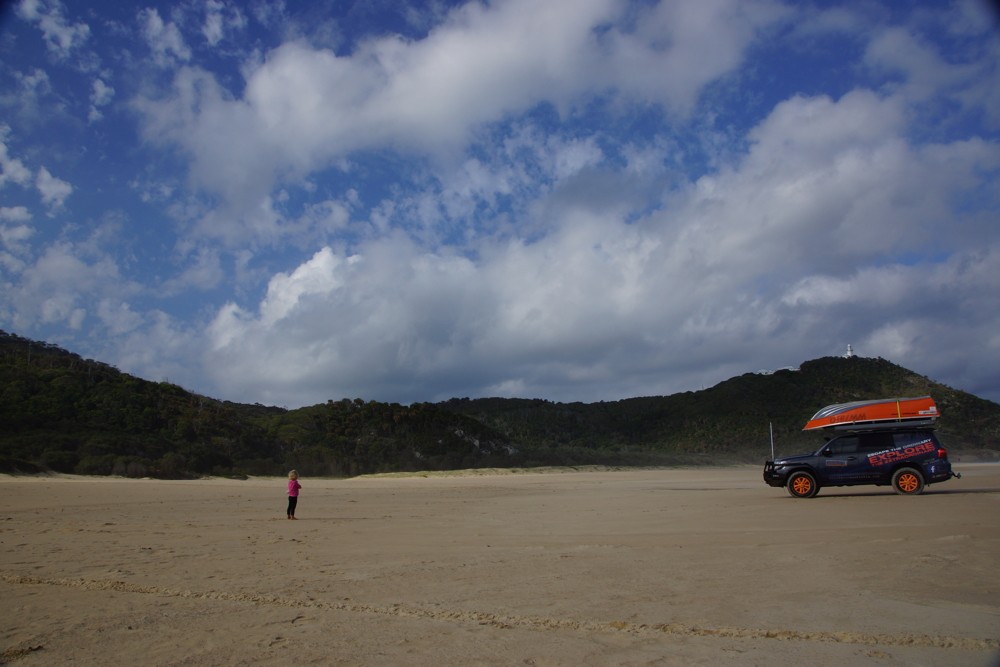 Built in 1891, this heritage lighthouse is one of the last designed by James Barnet. Guided tours of the lighthouse are available. Read more about the lighthouse here.
Bushwalking in Trial Bay
For the keen bushwalkers there are walking tracks from the Gaol up and over the headlands. If you are an earlybird then you must catch then sunrise from Arakoon headland.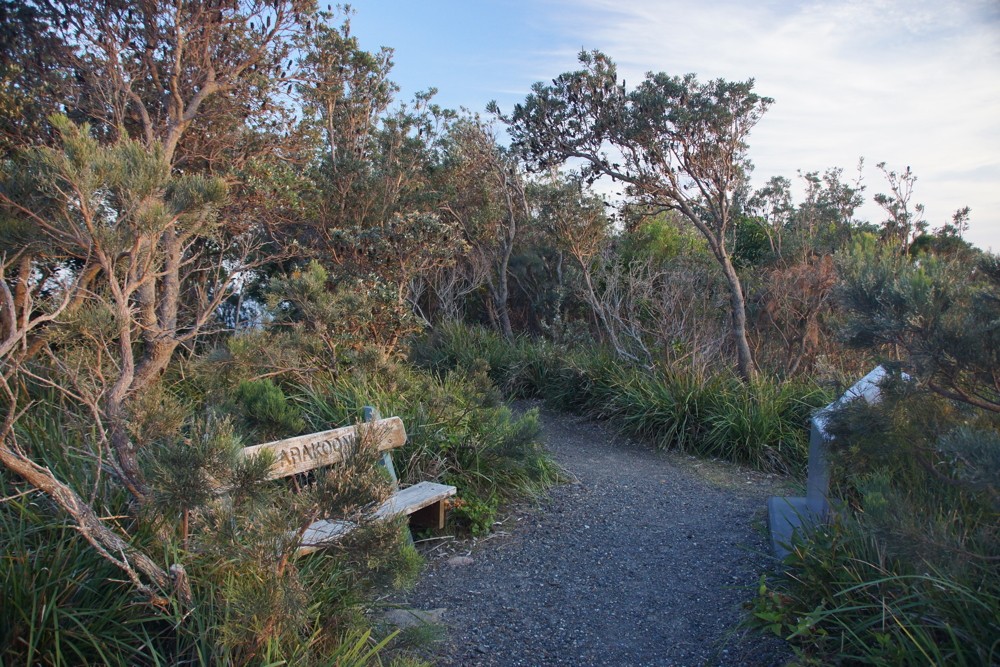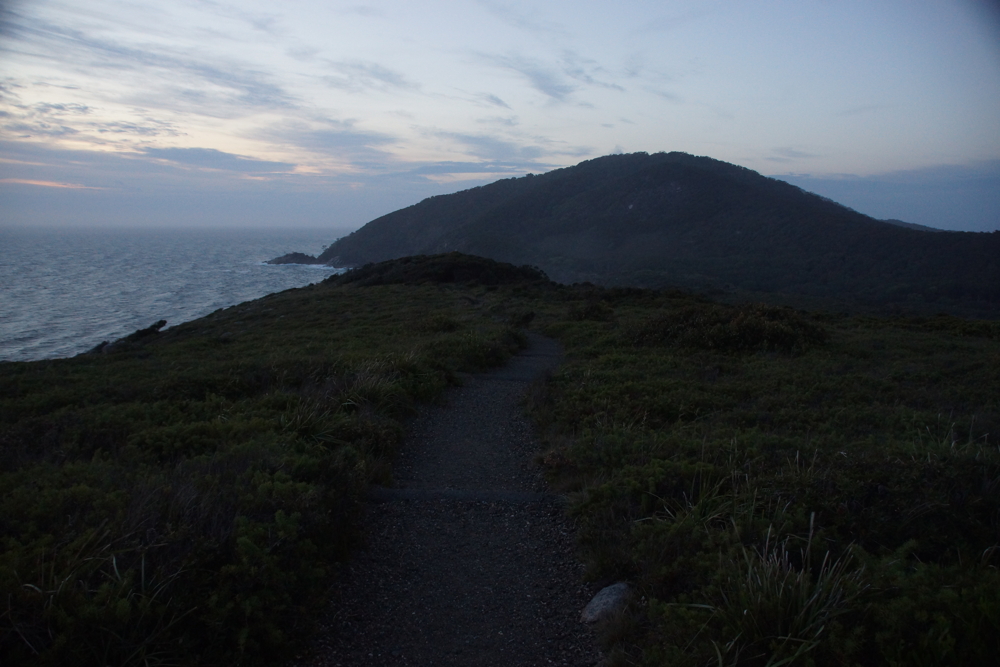 We didn't do it as our kids are very young but we heard that the Little Bay to Smoky Cape walk is well worth the effort.
If you are into a morning or evening walk then it is a nice stroll from Trial Bay to South West Rocks on the beach.
Bookings
Trial Bay Gaol campgrounds is run by the NSW National Parks and Wildlife service. Bookings are now taken online for most campgrounds, including Trial Bay Gaol. Head over to www.nationalparks.nsw.gov.au to book online so you don't miss out.