Port Stephens was new to us – all that we knew it was a popular tourism destination with many water-based activities such as whale and dolphin watching and that it was north of Newcastle.
We spent 6 days in the region and did so much exploring, on land and water! The first afternoon we left our camp at the BIG4 Koala Shores and drove to Salamander Bay, Nelson Bay, Shoal Bay, Fingal Bay, One mile beach, Boat Harbour, Fishermans Bay and then arrived at Birubi Beach where we saw a brand new surf club with the best view one can have! The whole tour took us a good 2 hours and when you look on the map it isn't very far as the crow flies.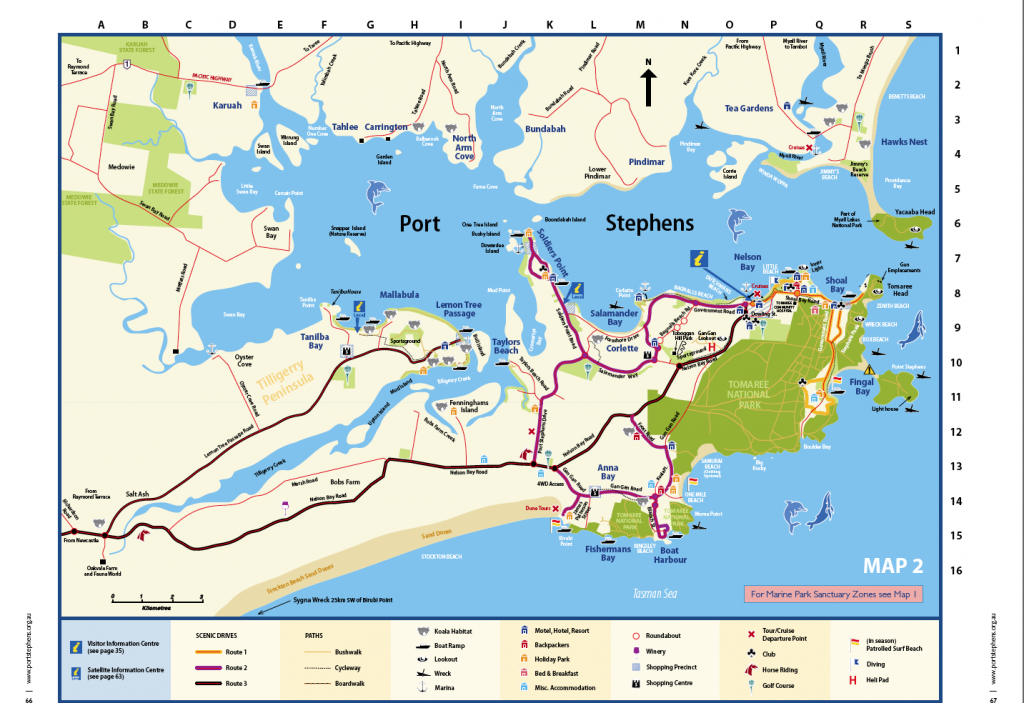 The next day we chose to chose to go exploring Port Stephens in the tinnie. The Koala Shores Holiday Park has its own boat ramp and jetty, setting off was a breeze. We headed in the direction of Soldiers Point where we stopped for a coffee at the marina. Back in the boat it was virtually point and shoot directly to Jimmy's Beach/Wind Woppa Reserve where we set up the beach shelter, had a picnic and swam the day away. On our way to the beach we came across several pods of dolphins and the kids had a blast being on lookout duty trying to spot them. As mid afternoon approached we packed up and headed to Nelson Bay Marina to cool off with an ice cream. By the time we set off again the wind had picked up and we had a slightly bumpy ride until we were tucked in behind Soldiers Point. The kids had fallen asleep after their ice cream and didn't wake up until we took them out of the boat back at the van. Port Stephens waterways are beautiful and if you get the chance, make sure you bring your kayak, SUP or whatever floats and explore the bays, beaches and say hi to the dolphins.
Another day was spent on Stockton Beach, first driving to the Sygna ship wreck (on the very southern side of the beach, almost in Newcastle). Then we literally parked on the beach, pulled out our car awning and basically enjoyed life. Unfortunately Warrick got dumped in the surf and somehow the fin hit him backwards and then popped out and disappeared. The gouge in his shin wasn't too bad but the leash wrapped around the top part of his foot, tightened like a noose and then tried to 'de-sock' him. Bruised and battered but all in all we had a great day.
Port Stephens has so much to offer but be aware, it is a constellation of small coastal villages and a lot of driving is involved. Up the hill, down the hill and around!
We stayed at the BIG4 Koala Shores, read our review here.