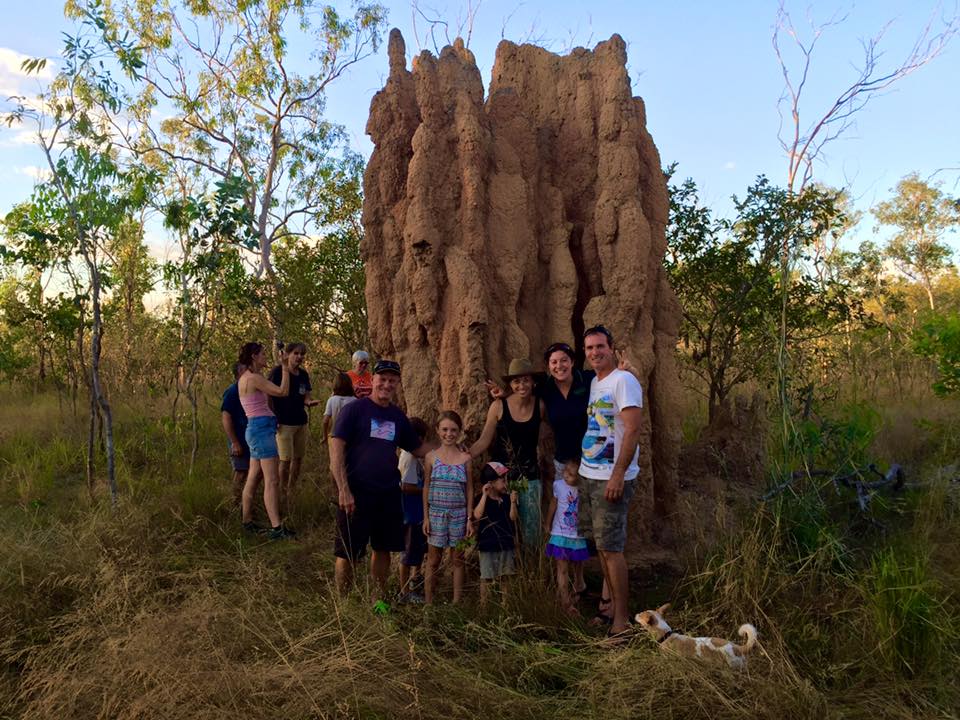 Wow!! What an amazing day we have had at Mt Bundy Station & the Sunset 4×4 history/station/WW2/Billabong tour!
We arrived after lunch and were greeted by Mimi the black pony, kangaroos, a bull and peacocks! Mimi likes carrots and Nigel the hand reared Bull likes bread. Sue the station owner is warm & friendly AND makes the BEST real coffee between Adelaide River and Darwin.
Van site was only $28/night with power and great tasting drinking water to connect – and good phone reception. Kids under 6 free. We went for a quick swim in the lovely pool before going on a very interesting 2.5hr sunset tour with our lovely guide Bill.
During World War 2 the American Navy had a secret communications unit on the property in collaboration with the Australian Army. Bill was full of knowledge and it really was a fantastic tour including yummy cheese and wine.
If you are on your way to Darwin, come and check this place out, it has a lovely farm stay feel about it! You will love it and they have a special offer of pay for 3, stay 4th free!