How our epic journey began Q
Fabie was interviewed by ABC Southern Queensland late last week. Listen to the recording below.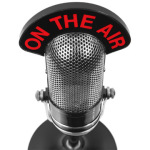 Fabienne Wintle, her husband Warrick and their two children are showing off the very best this country via their website and Facebook page (which has already garnered a healthy 4700 followers).
They're doing it as they travel highways and country tracks on a two year journey across the length and breadth of Australia.
This afternoon, I had a fascinating chat with Fabienne about how the family's epic journey began and why it truly is the trip of a lifetime.