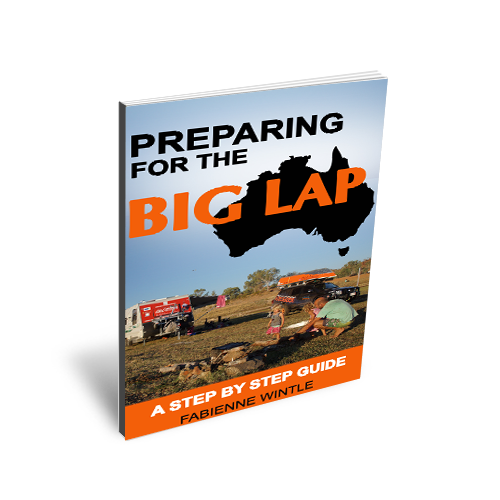 Are you planning on going travelling Around Australia?
Your head is probably buzzing with thousands of things do to and you're wondering how you're going to make it all happen. What shall you take in your caravan, what are the options for schooling, what insurance policies do you need to have etc etc.
We're done it all ourselves and have documented everything from day dot. The "Preparing for the Big Lap" ebook has been written to help those preparing a caravanning trip in Australia plan.
The downloadable book covers 6 chapters, fabulous pictures and has a bonus planning sheet to save you hours.
How to pack up your house and rent or sell it
How to select a car, caravan and / or campertrailer to go touring Australia
What paperwork to bring with you – do you need the hard copy? How to make soft copies
Kids – surving the first month
Homeschooling, distance education, unschooling: what are the options and which ones suit you best?
Ambulance cover and health records
Caravan parks and free camping
How to make money and save money on the trip
The number one trick to get free petrol without paying a cent!
How to book caravan parks to have the best site.
Testimonial:
"This guide is fabulous and saved me so much time!  I was going to have to Google things forever and post a ton of questions in Facebook groups. Instead of searching for answers and coming up with more questions than I could think of, Fabienne from This Is Our Australia has given everything to me on a golden platter. This book is worth its weight in gold!"
Amber Rodgers, Agnes Water
Last updated: May 2016
Only available in a downloadable PDF format.