Caravanning around Australia is such a great way to bring up kids – they roam free, are outside every day and don't get sick from all the other kids with snotty noses at childcare.
There is no better lifestyle than caravanning around Australia… except when mum & dad get sick at the same time, 2'000 km from home, away from family and friends.
This is how it started – Warrick caught a nasty bug right after booking for a 3 day trip to Magnetic Island. He started feeling dizzy and weak on the car ferry…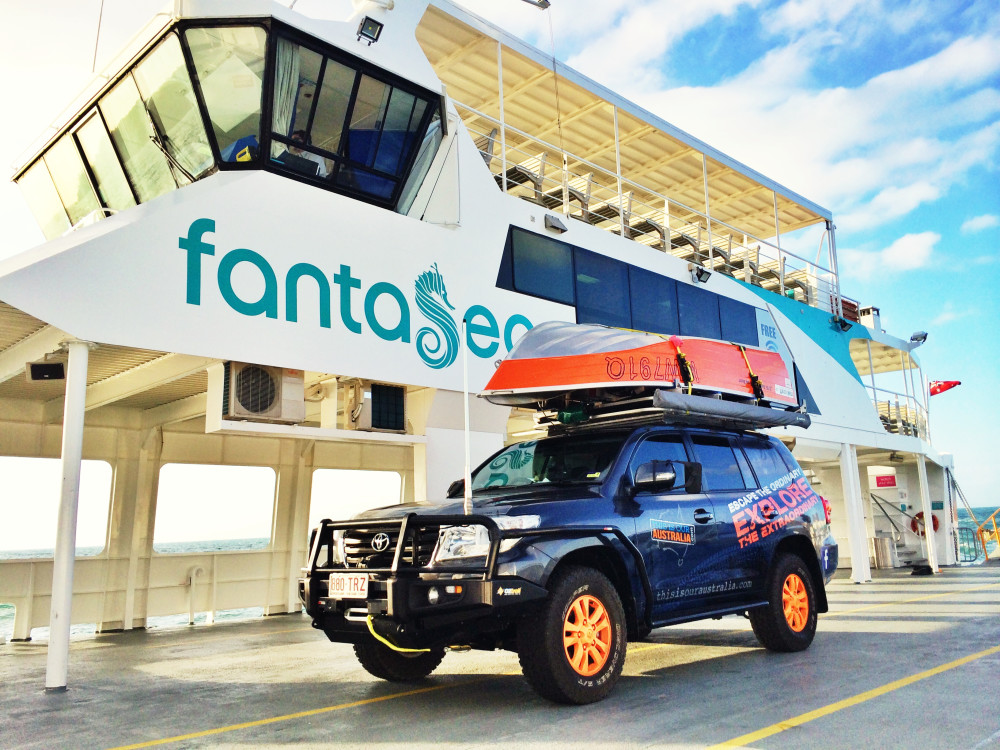 On our first night camping, at 2am, exactly when I thought his lungs were going to jump out of his mouth I decided we were going to pack up the tent and head back to the mainland where he would have a more comfortable bed and familiar surroundings to cure his illness.
This is when the situation took a turn for the worse – the virus had found a sweet breeding ground right inside my healthy body.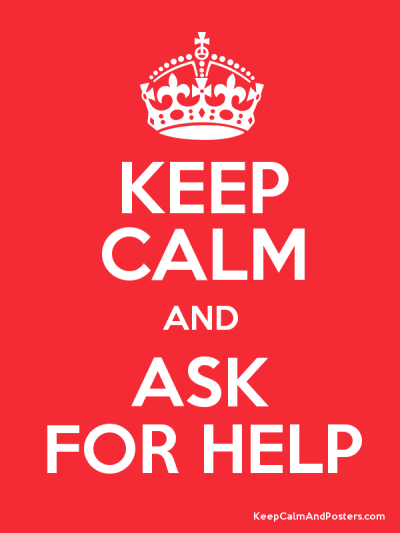 Both mum and dad Wintle where white as ghosts, coughing their lungs out and had the energy level of an Iron Man post-race. Fabulous. This wouldn't have been an issue if I didn't have to catch a flight 24h later to deliver 2 keynote presentations to an audience of 300 business owners! Warrick was too ill to look after the kids on his own. This scenario definitely didn't spring to mind when I cam up with the great idea of packing up the house, the shed and going on a trip of a lifetime around Australia.
I promptly turned to Facebook for advice and was overwhelmed with the responses and offers from help from our amazing followers.

If you ever get sick, hurt yourself or are in a situation when you cannot look after the kids when travelling, here are a few options:
Ask The Caravan Park
We didn't think to ask at the time but were told later by the manager at the Townsville caravan park that we stayed at that they could have looked after our kids for a few hours or help us find someone to care for them.
There may also be some other travelling families staying at the same caravan park that could help!
Call A Few Local Daycare Centres
Most daycare centres will take your kids if they have availability. Make sure you have soft copies of all your records such as Centrelink CRN, Birth Certificate and Immunisation records. I scan everything with Genius Scan and save in Dropbox.
Also, some staff from the daycare itself might be available to baby-sit to supplement income!
Give Family Daycare A Ring
Similar to daycare, Family Daycare schemes may also have availability.
Jump Onto Facebook Groups
Facebook is a very popular platform to socialise with likeminded travellers – post your plea for help on groups such as Travelling Australia With Kids and Families On The Road Travelling Australia  – you never know your luck! A dozen of people on those groups had offered to help us but were in the wrong location unfortunately.
Try Some Church Group
You could also try to ring a few church groups as we were advised looking after children is common practice.
Search On Gumtree
Gumtree is a very popular online platform to find nannies! Place an ad or search for 'au pair' or 'nanny'. Make sure you check references!!
Find Temporary Au Pair
Au Pairs are nannies from overseas that are on a cultural exchange working as nannies in Aussie host families. We had 3 wonderful Au Pairs prior to caravanning. There are tons of Facebook Au Pair groups (for Au Pairs and host parents alike). Look for a local Au Pair group and ask for help! It may be safer than gumtrees if Au Pairs are already working for local families you can check reference.
Fly In A Relative
If none of the above works, fly someone you trust to your current destination! My mum was so worried about my Facebook Posts that she was already on the way to the airport (she lives in Switzerland) to come and help!!
So – you may wonder – how did it all end?
We all survived, I made my conference and lost my voice after my last speech. Warrick managed to gather enough energy to look after the girls for the 2 days. By the time I got back, Warrick was better but the two little cherubs were sick with the flu!