Marketing is telling the world you're a rock star. Content Marketing is showing the world you are one.
Would you like to benefit from expert tourism content marketers visiting your business and creating videos, photos, blog articles and reviews and sharing it with their thousands of active, online followers?
You probably know that thanks to the latest Google changes, in order to rank high on Google you need to constantly create relevant, valuable and timely content for your website, blog and social media channels.
Meet Fabienne and Warrick Wintle, caravanning-lovers and travel bloggers
We are award-winning travel online marketing experts blogging our way around Australia. We love what we do and have made it our mission to entice others to escape the ordinary and explore the extraordinary (read our full profile here).
We are travelling with our 2 your daughters Charlotte (3.5) and Celeste (2.5) and our full family van.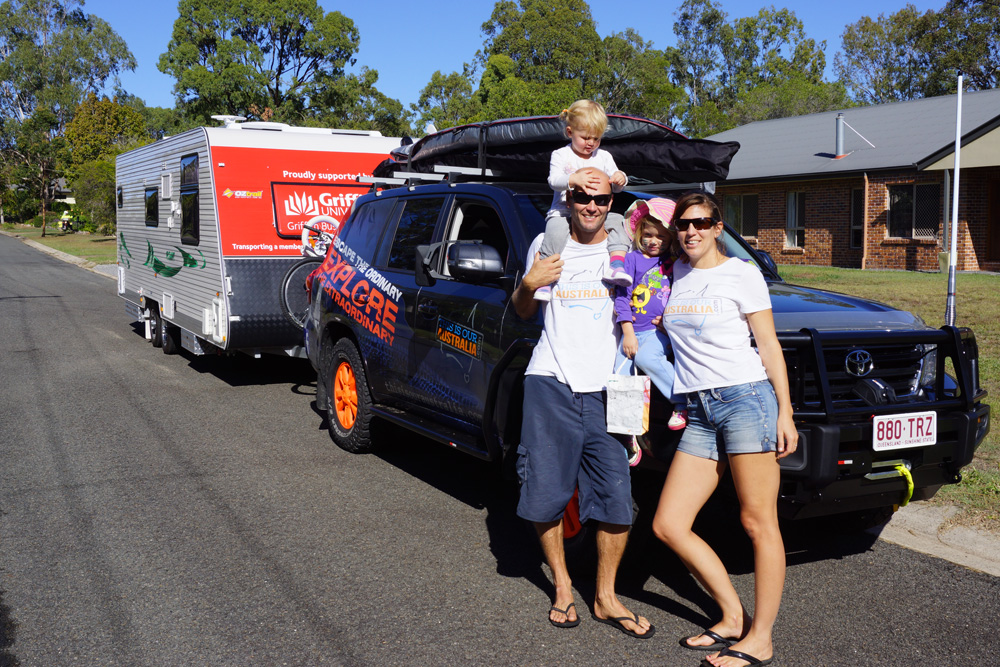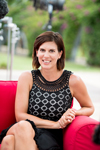 Fabienne has been helping thousands of Australian tourism businesses better their online marketing since 2007 (you may have attended one of her workshops) and is one of the main author of the multi-award winning Tourism e kit. Read more about Fabie here.
She has also been a judge of the Queensland Tourism Awards, is a Director on the board of the Queensland Tourism Industry Council and a member of the Griffith University Business School Alumni Advisory Board.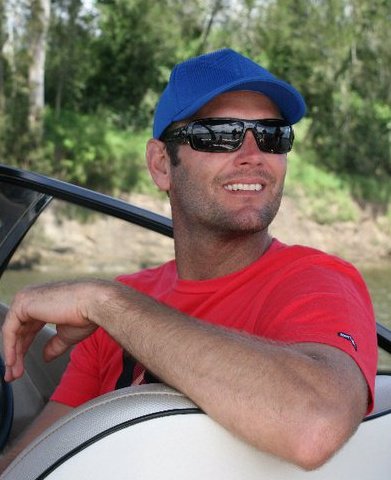 Warrick is an avid photographer and videographer – his arsenal includes a Phantom Drone Quadricopter (to take aerial shots and videos), 3 go-pros and a DSLR. He spends his evenings between iMovie and Youtube, uploading all the content created on the day. He also loves exchanging ideas with fellow caravanners (read his posts on solar, grey water tank etc). He is a regrigeration technician by trade and works within the tug and towage industry. He is on a career break and the engineer of our trip.
Don't just take our word, major industry partners trust us as well
We are well-regarded within the caravan, camping and 4×4 sector and are sponsored by well known leisure industry brands such as OZtrail, Cooper Tires, Hema Maps, GME, Powerful 4×4, Dreampot, Makocraft.
We are also sponsored by one of the world's most well known stand up paddleboard company, Starboard SUP. As you can imagine – we are really keen to spend most of our time near, on and in the water!

Finally, we have also got a partnership agreement with Griffith University, where Fabienne completed her Masters in Tourism and Hospitality management.
Tourism Industry leaders trust us too
Here is a short video testimonial from an award winning B&B owner and tourism professional on the Sunshine Coast, Mark Skinner from Narrows Escape.
Our social media followers are real, travelling Aussies
We have well over 2,000 qualified caravanning and camping loving, social media followers on our different platforms (Facebook, Pinteresst, Instagram, Twitter, Google Plus). We get asked questions on best parks and caravanning equipment every single day.
I just wanted to say a huge thank you for your help with the caravan. We ordered our Element696s on Saturday morning with a delivery date of late September. We are so excited. From our Facebook follower Patricia.
We are enjoying reading your posts & getting quiet excited as we are heading off at the end of the year around Australia for 12 to 24 months with our 4 kids: 8, 6, 2, 5-months […]. We read your post about your toolboxes, how did you manage to stay underweight with the extra weight of the toolboxes? Richard, via Facebook.
Thank you so much for having lent us your inflatable Stand Up Paddleboards, we have just visited the shop you recommended on the Gold Coast and ordered two! Mark, whom we met at Brunswick Heads.
Have a look at the content we create and share
We loved having you in our park and all the photos and videos you took were just fantastic. We will share them on our social media channels to show our fans what families can really experience here at Bruns! Deb, Manager, Terrace Reserve Holiday Park, Brunswick Heads.
How about some aerial video?
Real-life photography maybe?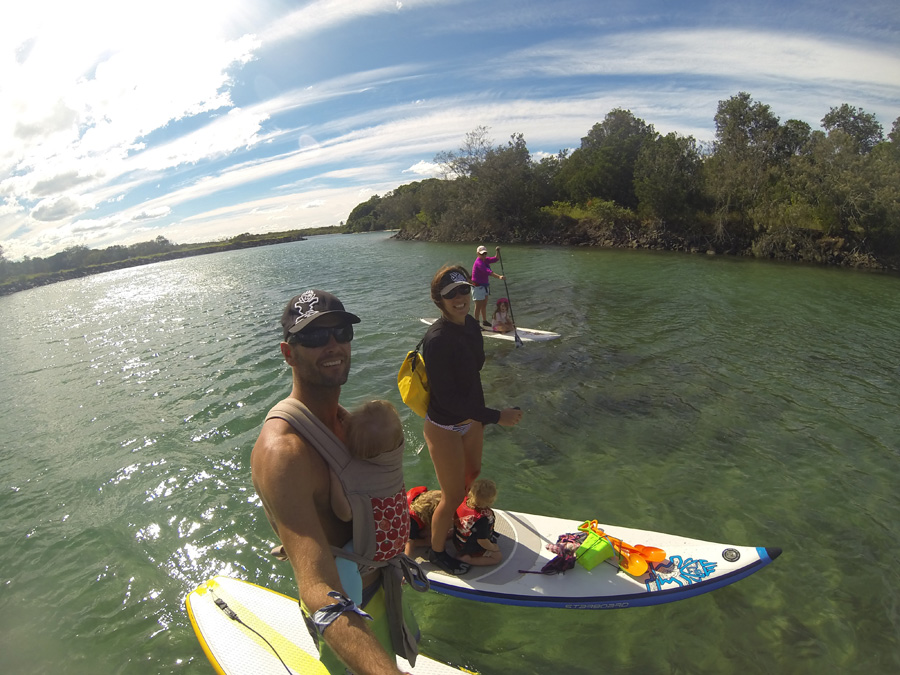 Articles about things to do in your region
Or a detailed park review with a ton of photos?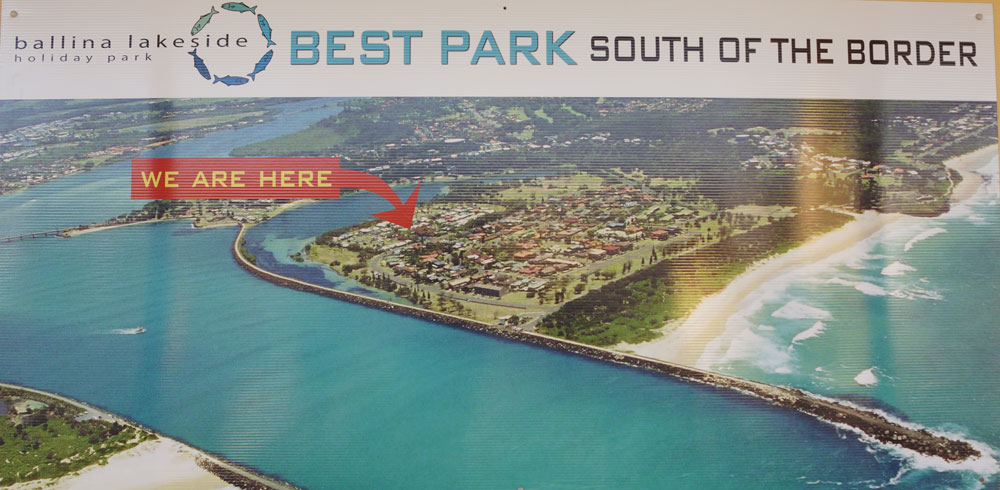 Thank you Fabienne and Warrick for all your Instagram, Facebook updates and Tweets, your detailed park review and your whole article about what there is to do in Ballina – it is such a big help for us to get real, fresh action shots and quality content to show our guests what it is really like to stay at Ballina Lakeside Holly, Marketing Consultant, Ballina Lakeside Holiday Park.
We also create detailed articles targeting caravanners and campers, especially those travelling with children
Those articles help our website rank higher on search engines – this means the content we create about you ranks higher on search engines as well, giving you more exposure!
Host us and we will create
To discuss how we can work together and help with web marketing essentials such as content creation, digital coaching, sponsorships or to receive more information on what we are all about, please contact us directly. We look forward to having a chat,
Fab & Warrick Wintle