What attracted us to Cania Gorge National Park wasn't the gorgeous walks but the crystal clear Lake Cania, bordered by huge 70-meter high sandstones. It felt like a little taste of Arizona's Grand Canyon in our very own Queensland. We arrived late afternoon from Gayndah and I remember wearing a light summer dress… I quickly realised that pants and ugg boots were more appropriate when the sun went down. When I read -2 degrees on the outside thermometer the next morning I understood why our heater had been struggling to keep us warm during the night. Warm days, crystal clear starry skies, cold nights: welcome to Queensland's winter!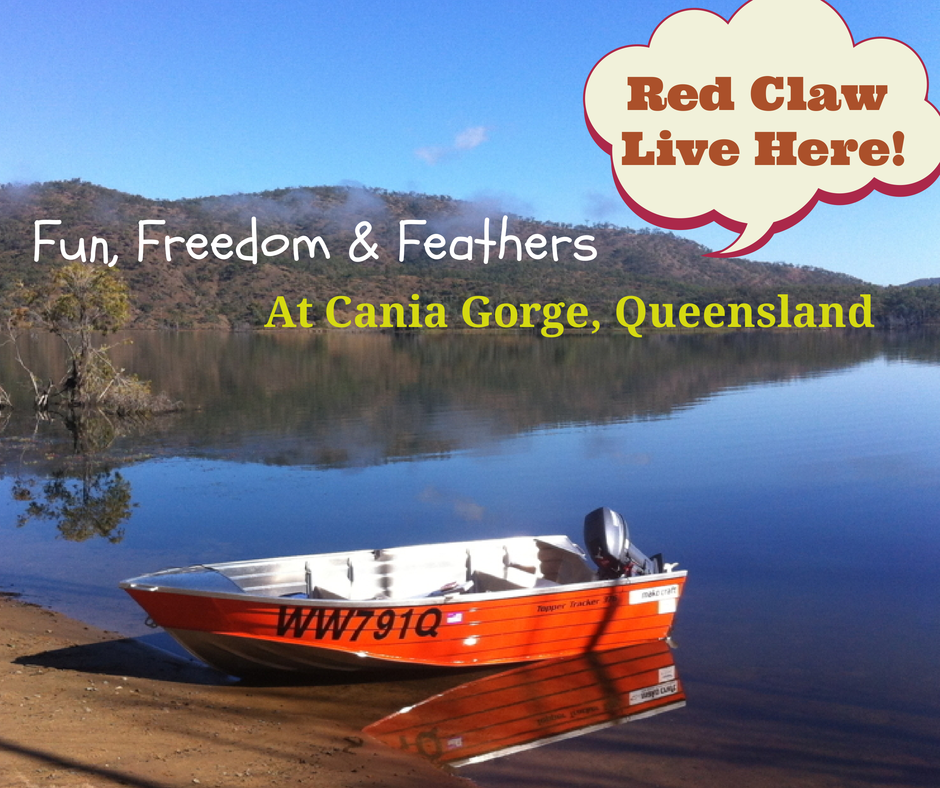 The local wildlife is abundant in Cania – kangaroos visit you on your campsite every day, birds enjoy frolicking in the water and little weird creatures which resemble a cross between kangaroo and a possum appear by your campfire at night (they make for great conversation) – we later learnt there little mammals are called 'Bettongs".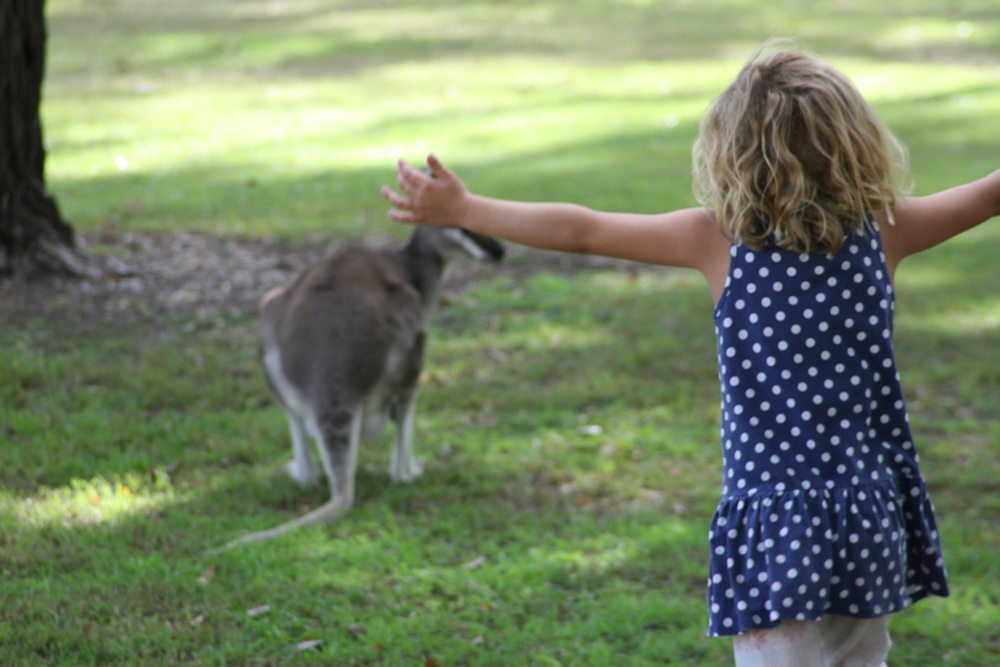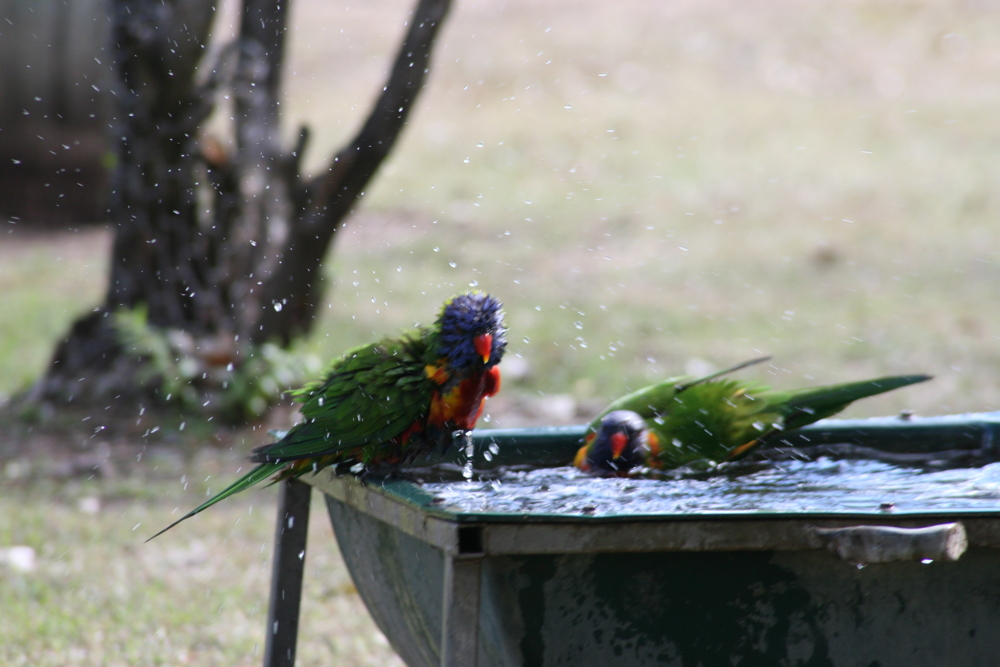 We visited Cania in July 2014, in the middle of our Australian winter.  When it comes to accommodation there aren't too many options – 2 in fact, a short 5 or 10 min drive from the lake. The lake itself is about 30km from Monto. Make sure however that you do not follow your GPS – it sent us down tiny dirt tracks!!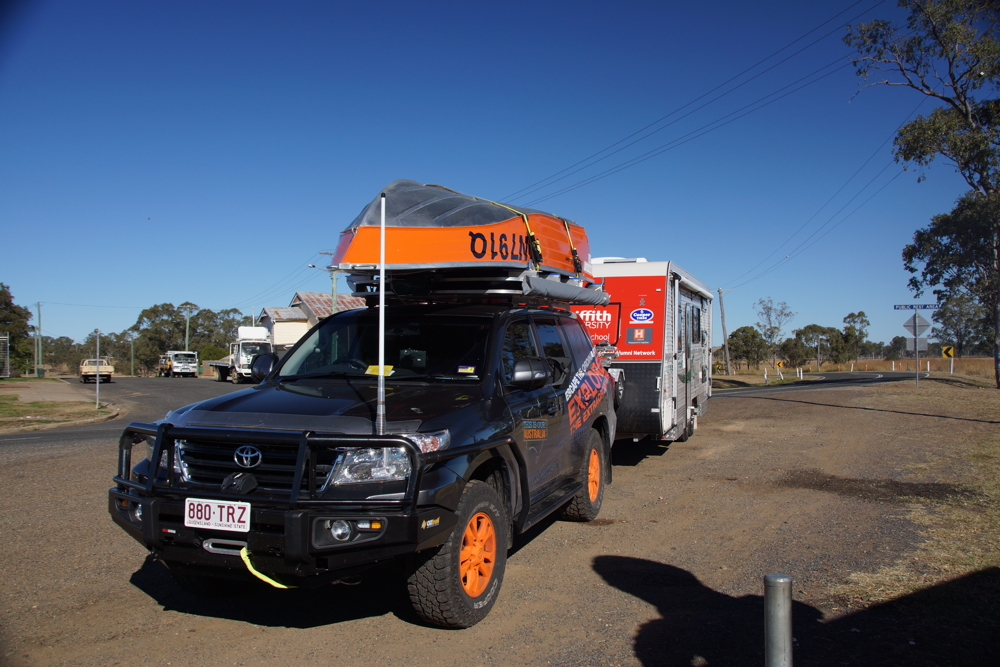 We stayed at the BIG4 as it offered many distractions for Charlotte and Celeste: 2 jumping pillows, a water park, bird feeding and kangaroo-watching!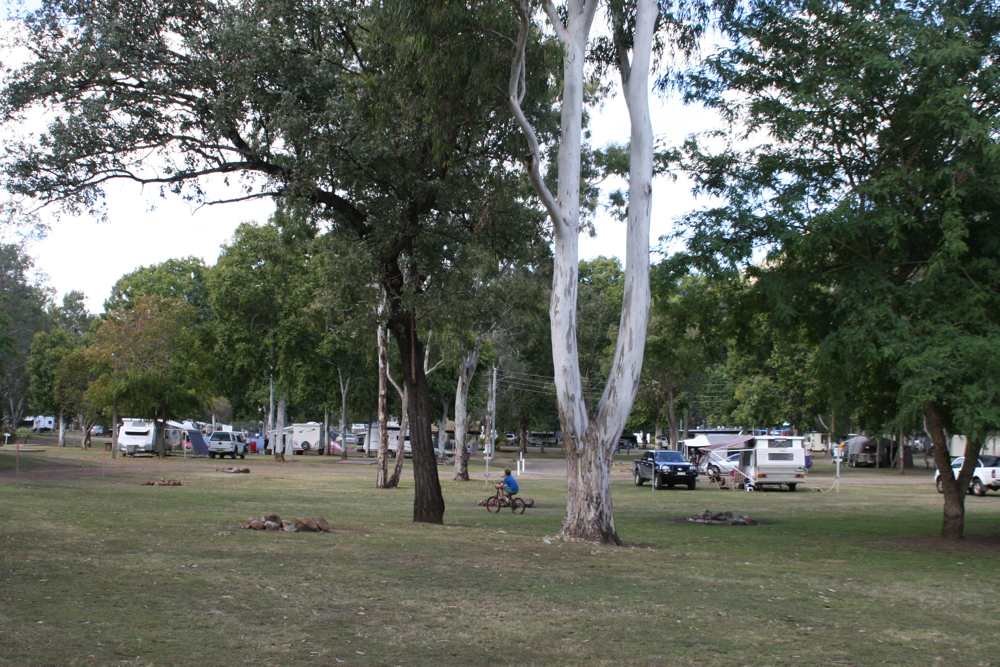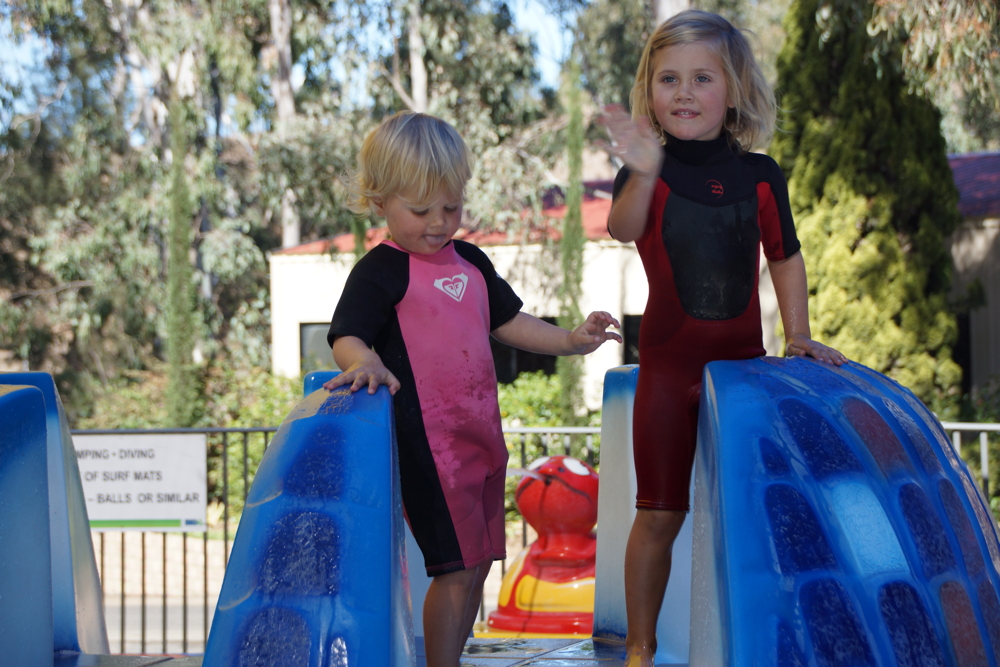 There isn't any food store in Cania so make sure you stock up. Monto is the closest town – which is a 20 min drive away. We found a fantastic butcher there (the one closest to the pub) called Monto Meats and stocked up on melt-in-your-mouth rib fillets for a fraction of the cost of what we would usually pay in Brisbane. The BIG4 does offer a small selection of food as well as alcohol but we definitely recommend you come prepared.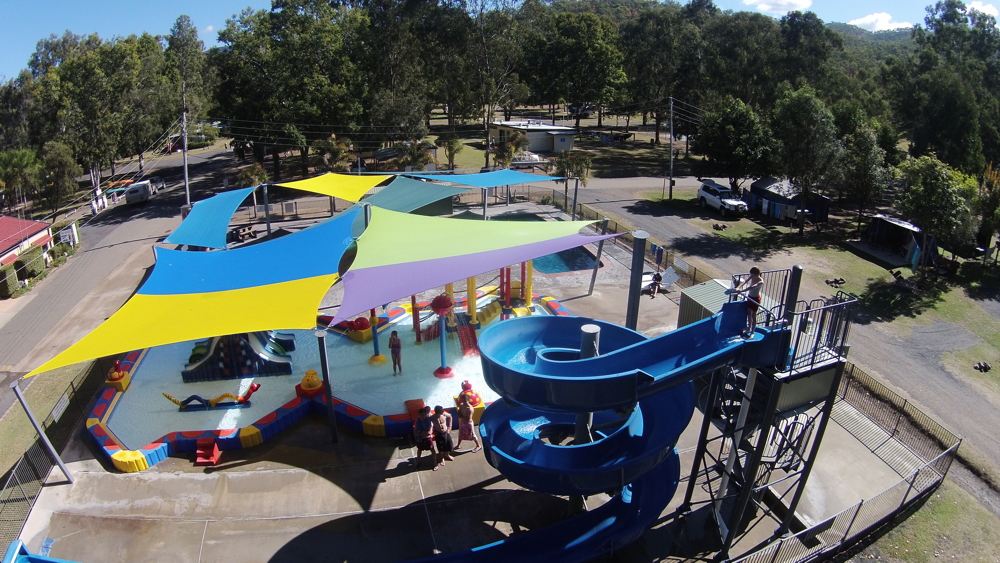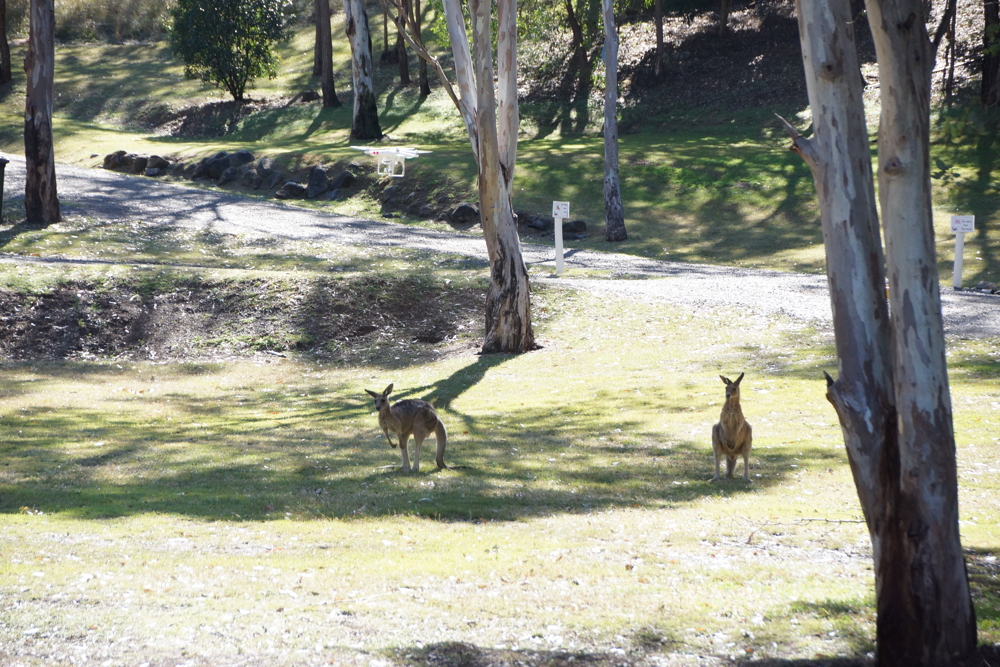 How to make the most of your days in Cania Gorge
Despite the frosty mornings, we had a fabulous time at Cania Gorge, without putting your walking shoes on!
Boating
Get on the lake, it is just stunning: you might know by now, we just love water. Cania is very special though; the colours on the lake are magnificent, especially at sunset when the sun bounced off the gigantic sandstones. If you don't have your own tinnie, rent a kayak or a boat from the caravan park and have a pic nic on the water!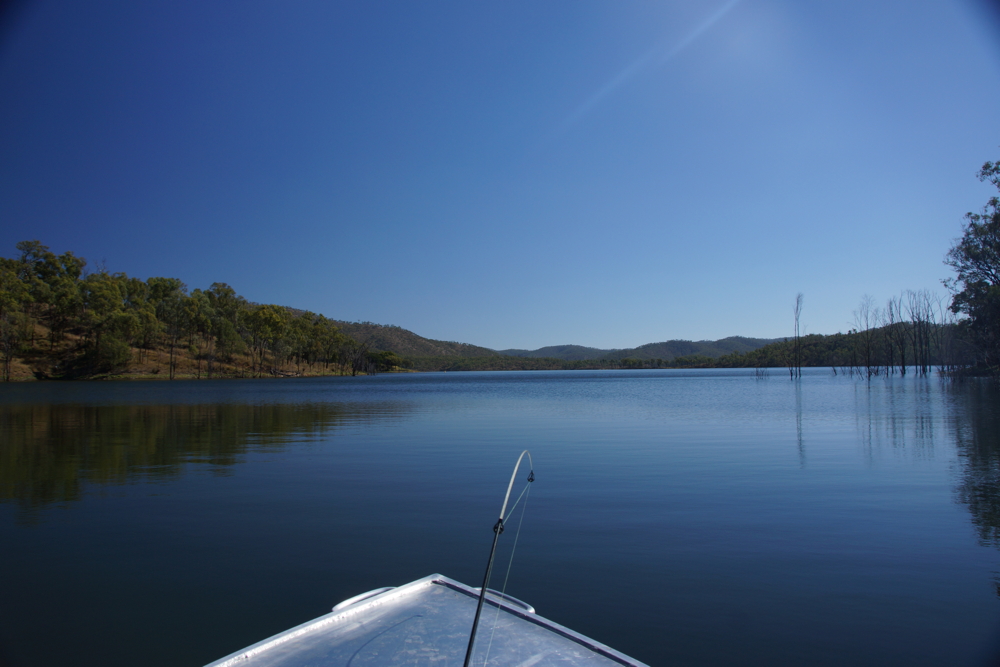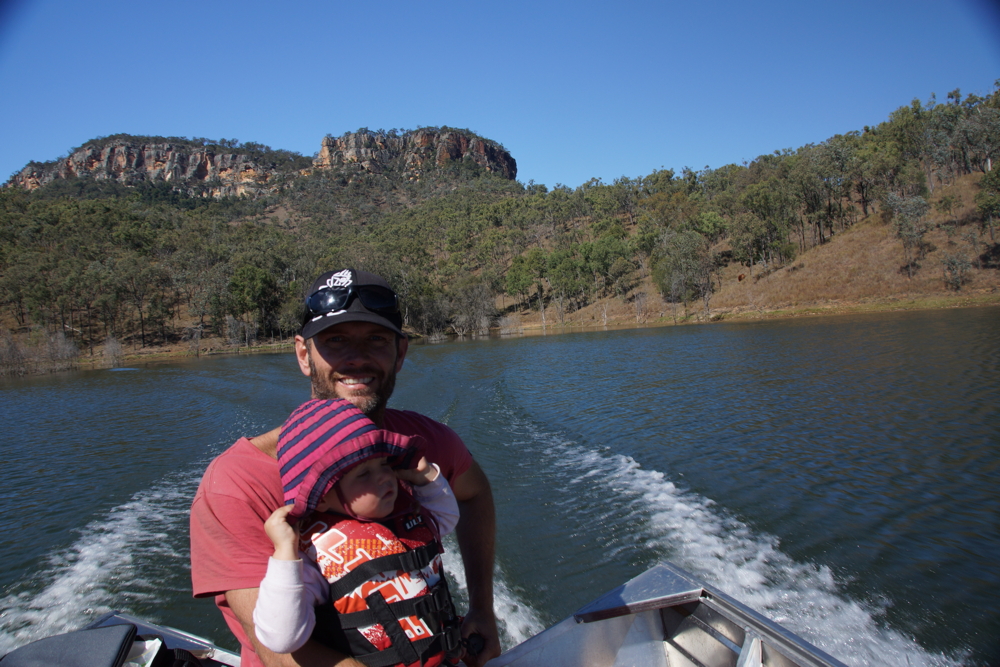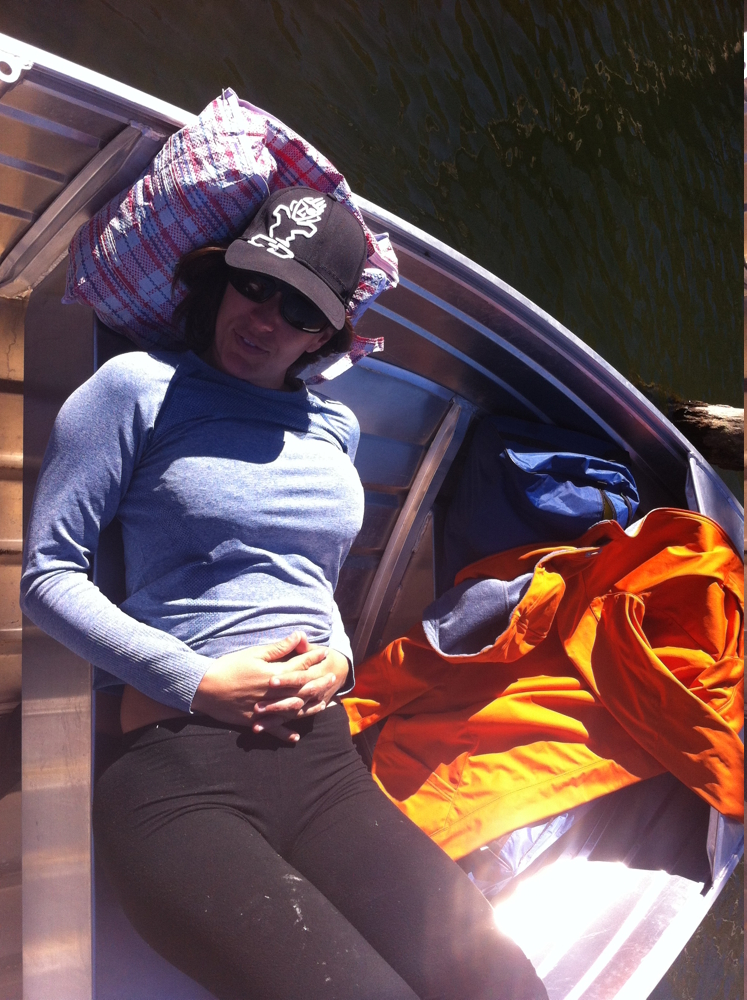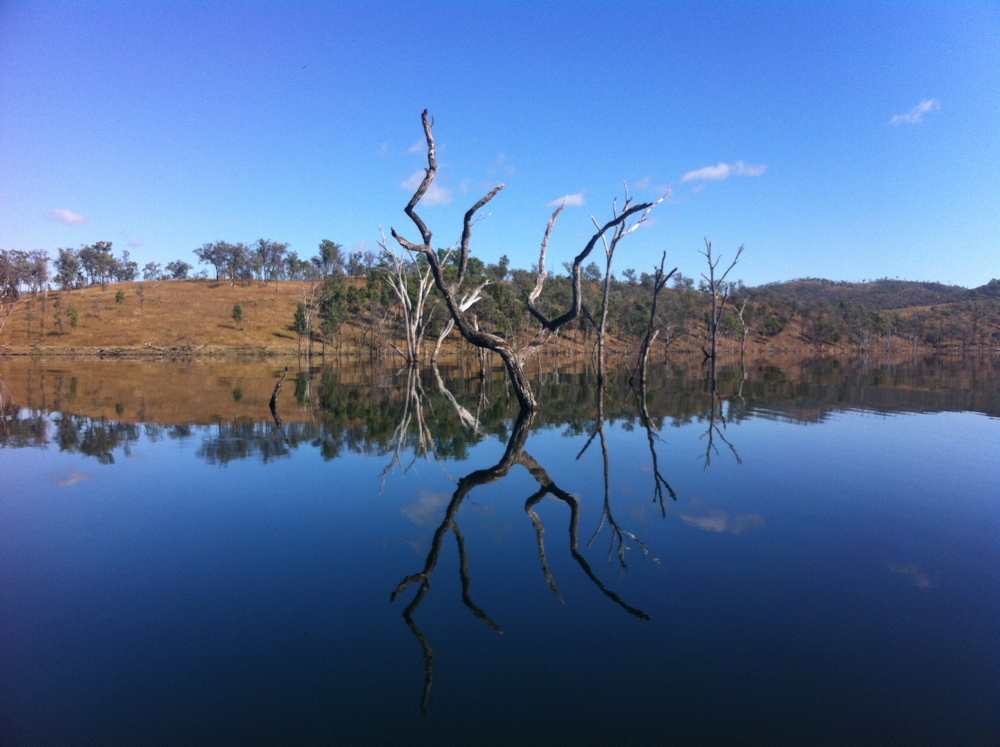 Fishing
Put the pots in to try your luck at catching some red claw or maybe even do a little bit of fishing (fishing permit required). We caught a total of …. 8 red claw in 4 pots over 3 days so I wouldn't call this a success… we later learnt that we had the pots in the wrong spot (they need to be in the 'bendy' areas of the lake)! These 8 little lobster-lookalikes tasted delicious grilled and marinated in a butter and garlic sauce.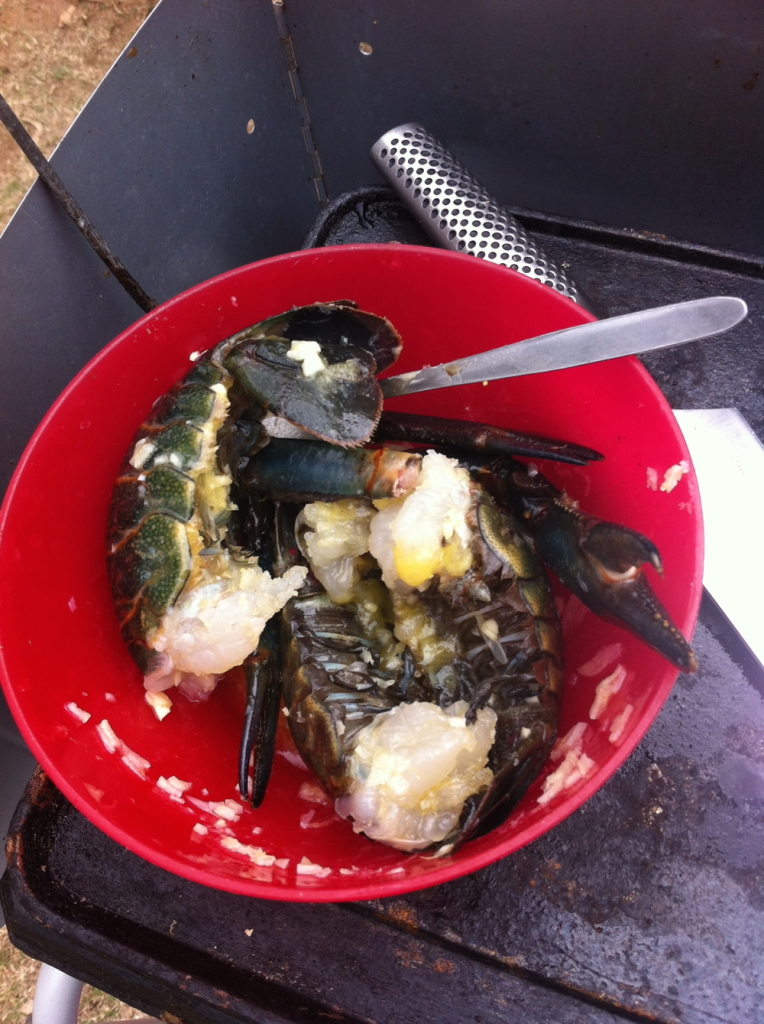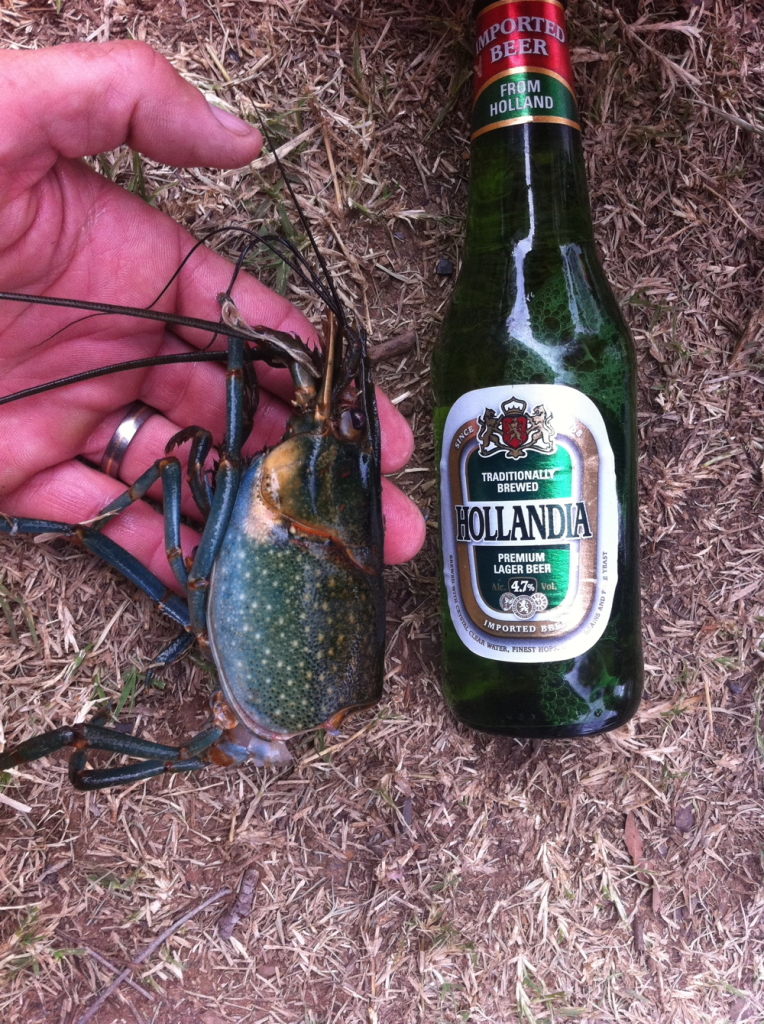 If you are into fishing, you will find more info about the fishing at lake Cania here.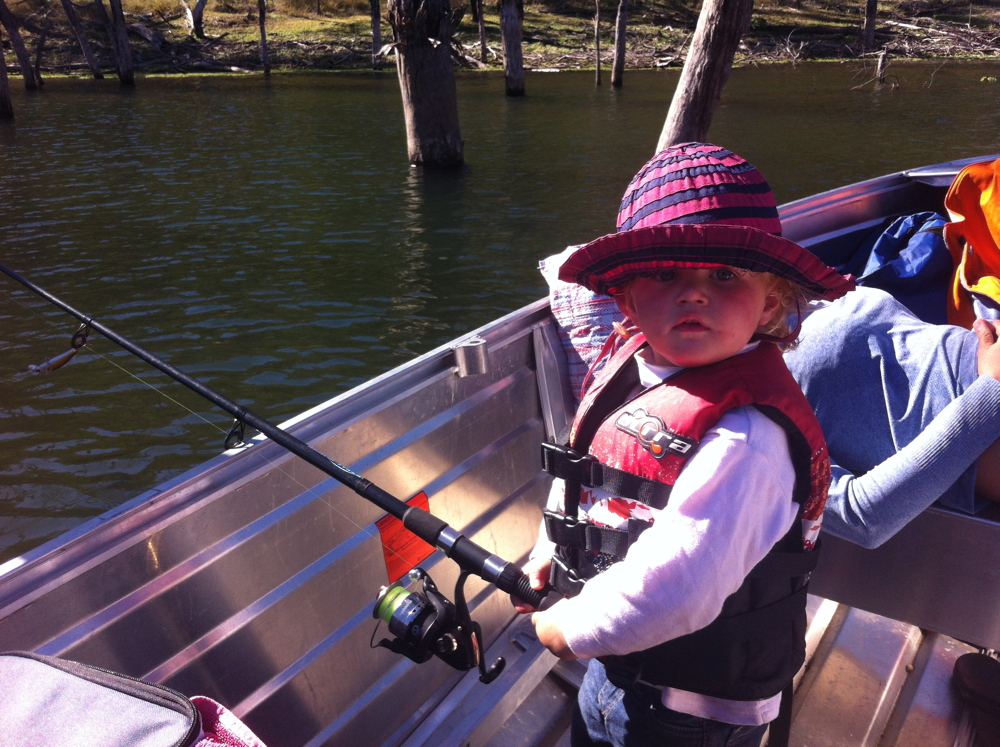 Watch the sunset by the lake
Wave the afternoon good by with an ice cream (great tackle shop at the top of the hill by the boat ramp, very nice owner) and a drink on the grassed area by the boat ramp. If you have your own paddleboard it is also a perfect time of the day to put it in the water.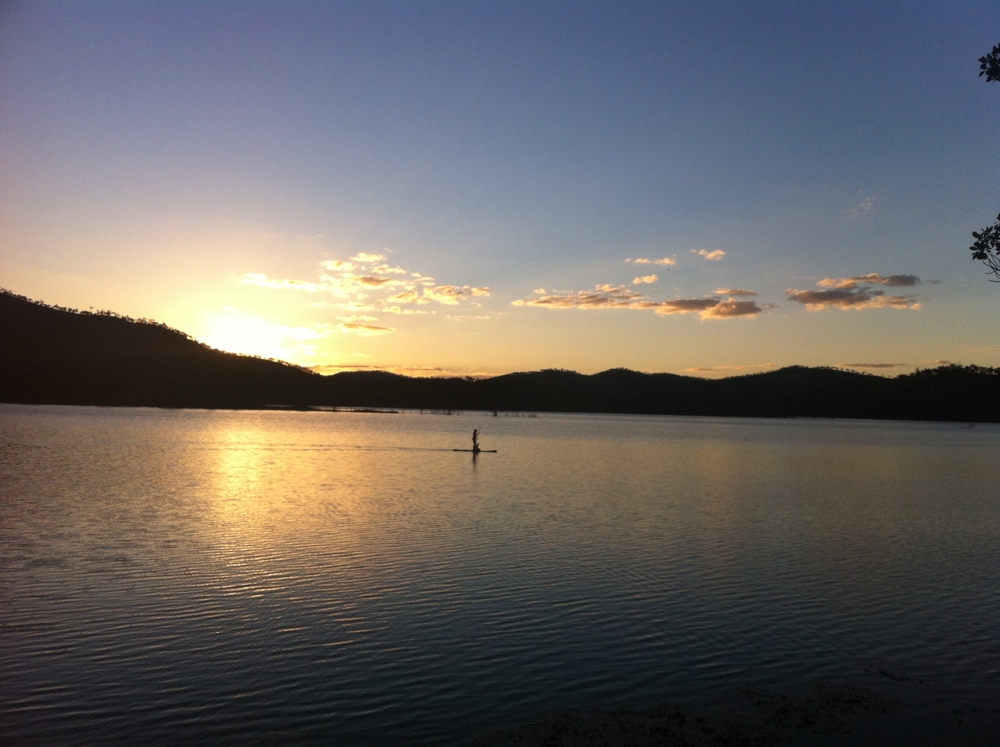 Get a fire going
We just loved having a fire as it is so rare to find a fire-friendly park these days. The park is very well equipped with fire-pits on every camp site. You can also purchase firewood which is delivered to your site. We were super lucky to be invited to our neighbours site as we arrived too late for the fire delivery on our first day!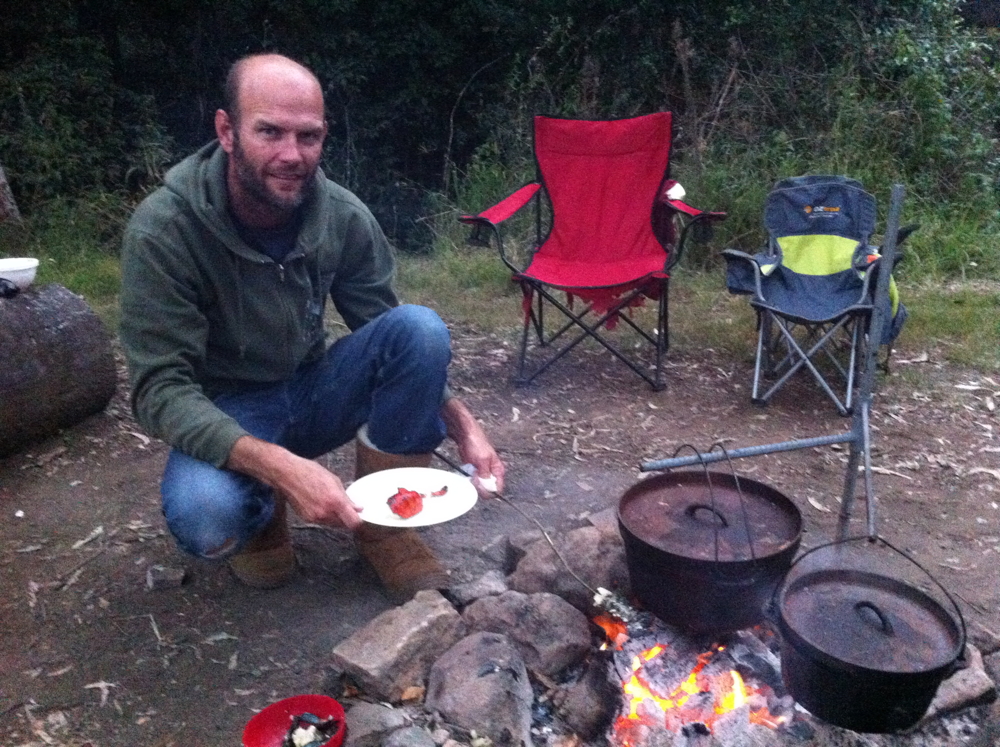 Nothing beats a wood-fire cooked surf and turf with local home-grown produce!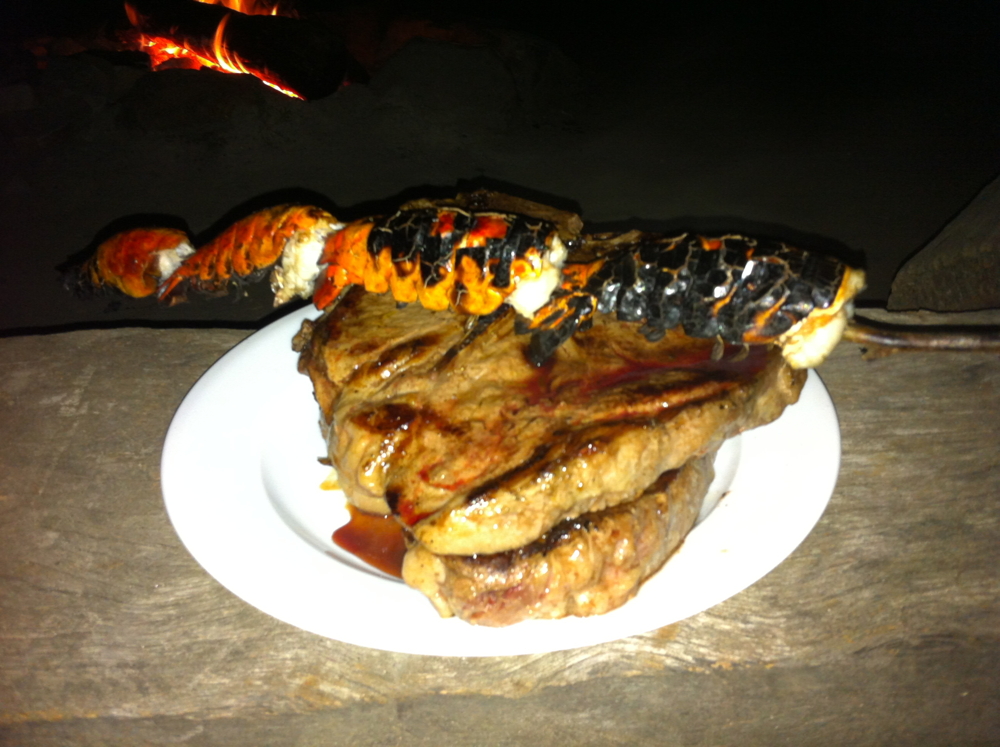 Keeping the kids entertained
If you run out of ideas on day 3, baking is always a great option, especially when you can do it outside! Charlotte, Celeste and I made apple and cinnamon muffins; I generally double the recipe and freeze the extras to defrost the night before we move to use as treats on the road. Charlotte does most of the mixing (I prepare all the right quantities) whilst Celeste pretends-bake with her little bowl and spoon!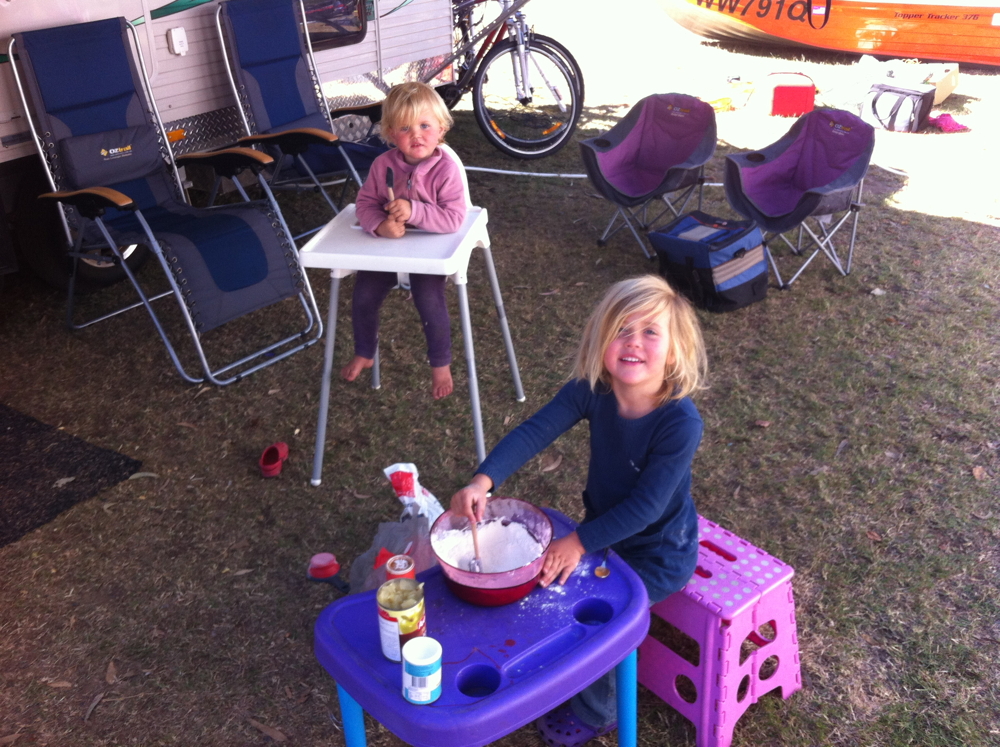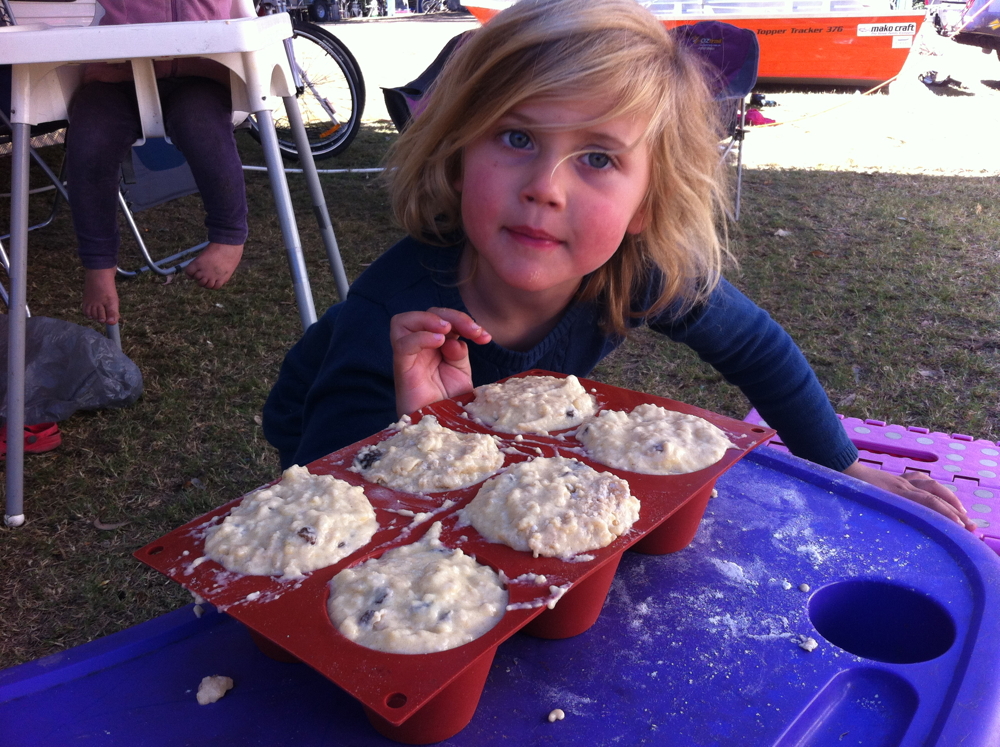 The BIG4 at Cania  has a fantastic water park with a huge blue waterslide as well as 3 children pools. The water was a bit cool (imagine -2 mornings) but nothing stopped our girls: wetsuit were on and they were ready for a splash!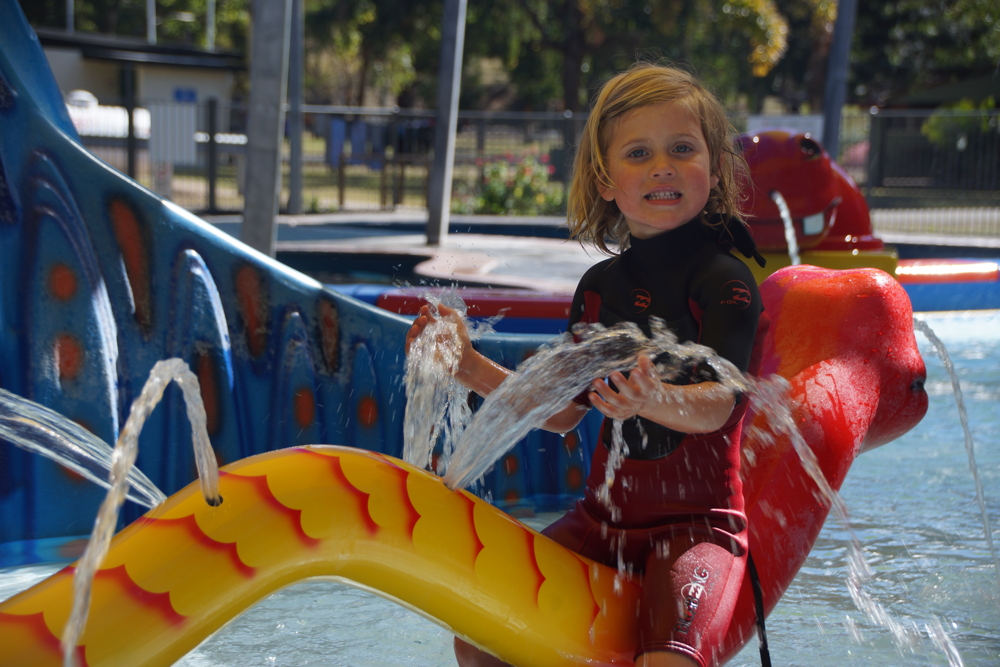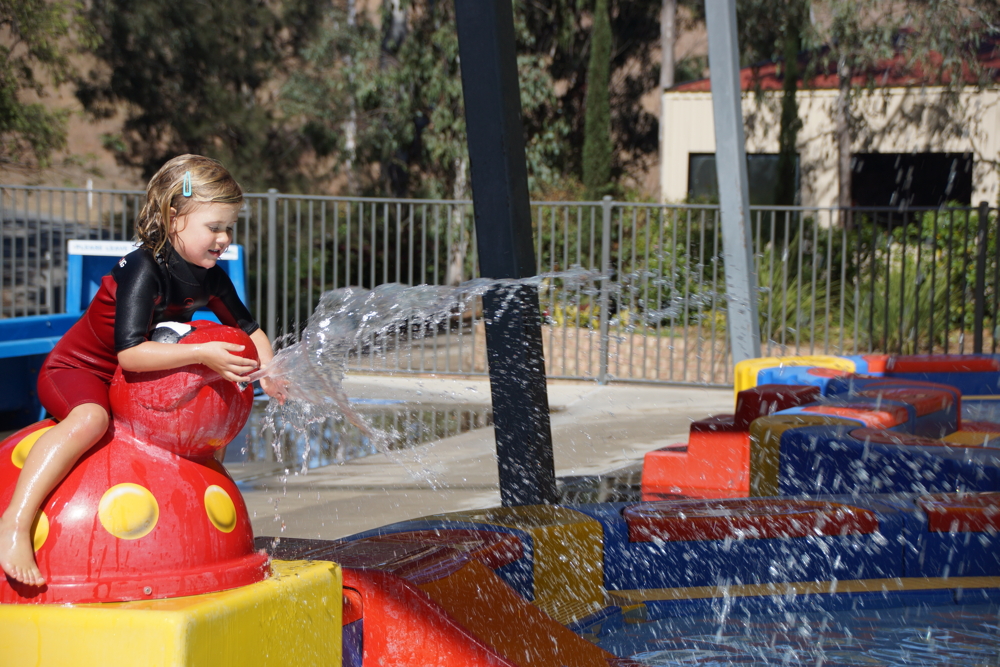 If cold water isn't your thing in winter head straight for the jumping pillows: yes, there are 2: one for small kids and one for big kids. Celeste and Charlotte had a ball on the small one as all the other kids wanted to bounce on the big one.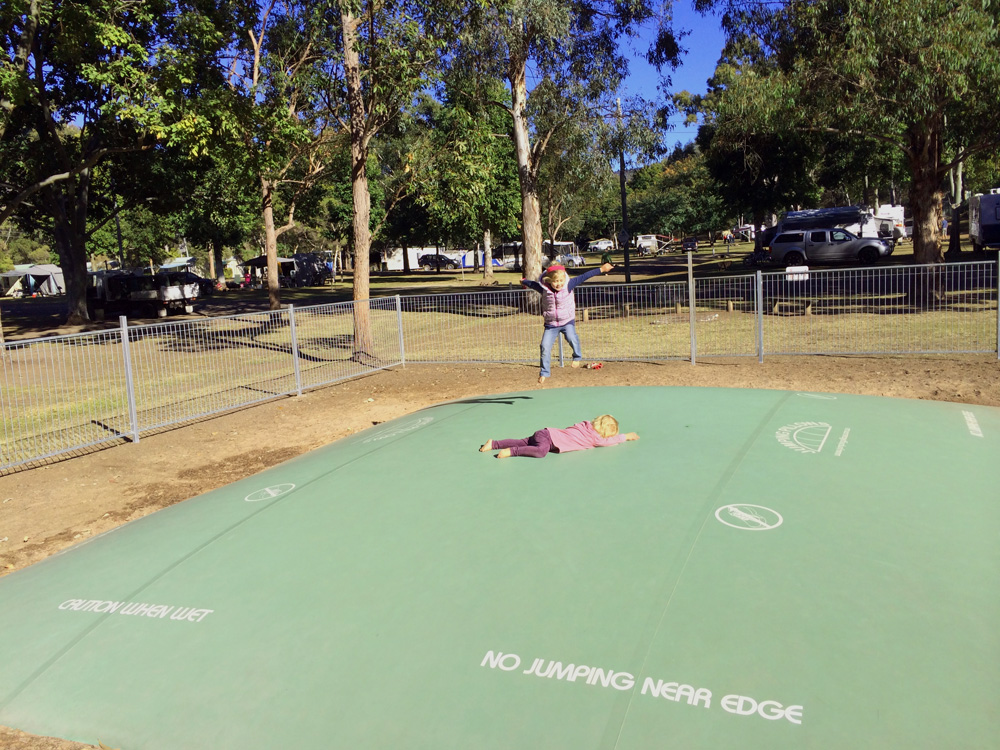 Birdfeeding is also a very popular activity at the park – they all gather in the purpose-built bird feeding area and one of the managers comes and distributes feed to everyone at 4.30pm. Charlotte doesn't do things in halves and hers went straight on top of her beanie. You might want to wear some gloves if you have them as their claws will pierce your skin!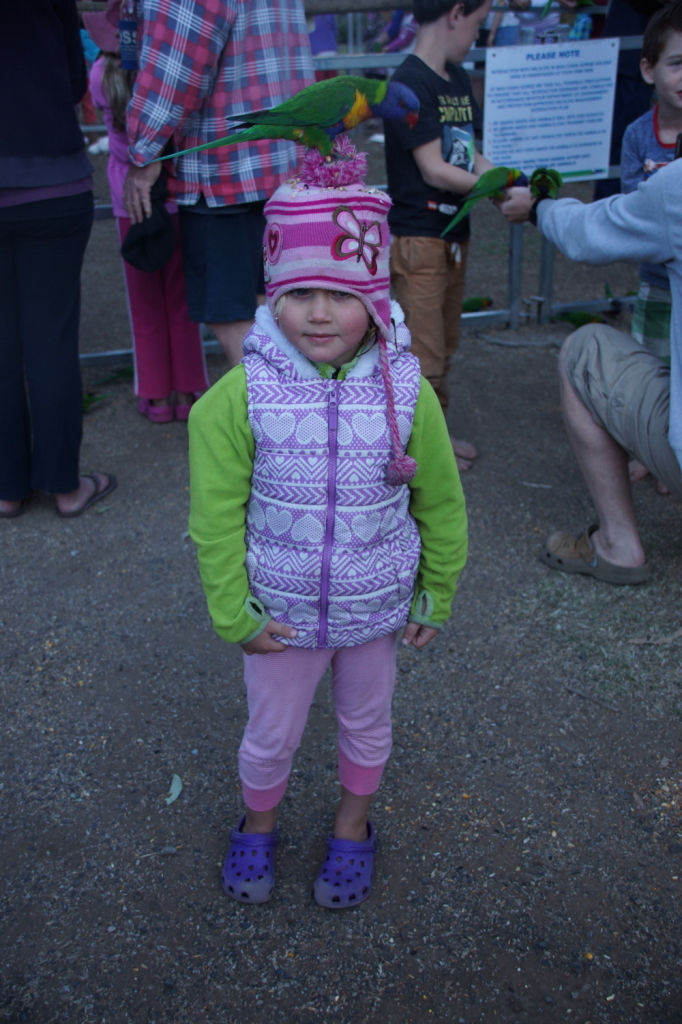 Bushwalking
Little legs aren't too bushwalking-friendly so we didn't give it a go, however there are at least 8 walks to choose from. We hear they will take you to towering cliffs, sheltered gorges and ancient caves.
Go say G'day to Beautiful Betsy
Our neighbours took the 8k drive to the Kroombit National park to see the "Beautiful Betsy" which is the wreckage of an United States Air Force Army airplane – you will need a 4WD. The plane went missing in 1945 but was only found in 1994 – almost 50 years later!
Have you been to Cania Gorge? Do you have any tips to share with our readers?